Active Document Keeper 1.2
Active Document Keeper is a complete solution for storing and managing your home and office electronic documents.
| | | | |
| --- | --- | --- | --- |
| Version: | 1.2 | Publisher: | orionsoftlab.com |
| File Size: | 2.90 MB | System: | Windows 2000/XP/2003 |
| License: | Free to try ($29.90) | Limitations: | 30 days trial |
| Date Added: | 06-30-2008 | Requirements: | |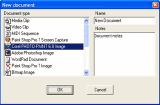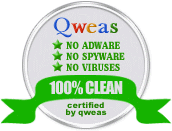 Software Description:
Active Document Keeper is a complete solution for storing and managing your home and office electronic documents. The Internal storage system allows you to store multiple documents in one database. The ADK's storage engine uses a fast compression algorithm that helps you to save disk space. All documents are organized in folders. This structure looks like files on your hard disk. The ADK enables you to create your own hierarchical trees for more useful representation of documents. But unlike from a disk file system you can create references from several folders to one document, what gives you a possibility to create a flexible documents organization structure.

The integration in the Windows Explorer simplifies document loading in the ADK's database. It offers you an intuitive Explorer-like interface. You can add text notes to individual documents to simplify searching in the database. A powerful ADK search mechanism helps you to locate any document quickly and easily. All documents have a convenient preview.

You can print any document directly from the ADK without launching external applications. By using the QuickDocuments function you get the ability to create documents by one mouse click.

Key Features:

PDF Documents support. Now you can store the PDF documents in the ADK database
Images support. JPEG, PCX, BMP, TGA, PNG image formats supported
Acquiring images from a scanner or digital camera. You can scan your paper documents or obtain images from a digital camera directly from the ADK.
New Database Configuration Wizard. Now you can easy create new document databases and open existings with Database Configuration Wizard
New Document Import Wizard. Now you can easy fill the ADK document database by importing documents from your local or network disks using the Document import Wizard.
Using multiple document databases. The ADK can work with a several databases. By using Create Database and Open Database you can create new databases and switch between existing ones.
OLE DB Providers Support. The ADK allows you to place your document database in information sources accessed by OLE DB providers. This may be SQL server, Microsoft Access database or any ODBC datasource
Database Backup. You can create multiple backups of the all your documents and quickly restore damaged or lost document database
Using compression. All documents are stored in the internal database using compression. The ADK compresses documents up to several times
Document preview. When you select a document at the same time you can see its image
Direct document printing. You don't need to start another application to print a document, just click 'Print' button on the ADK toolbar
Explorer-like interface. All documents are represented in the Folders, as files on the disk.
Quick document creation. Documents may be loaded from files, pasted from clipboard or created directly from ADK
Every document may have notes to be easily searched in the database
Windows Explorer integration. You may add documents to the ADK's database by using the 'Send to...' menu item in the file context menu on right mouse button.
Editor's Review:
It offers you an intuitive Explorer-like interface. You can add text notes to individual documents to simplify searching in the database. A powerful ADK search mechanism helps you to locate any document quickly and easily. All documents have a convenient preview. You can print any document directly from the ADK without launching external applications. By using the QuickDocuments function you get the ability to create documents by one mouse click.

User Comments: [ Write a comment for this software ]
No user comments at present!

Related Programs: