Image Icon Converter 1.3.0 - User Guide and FAQ
Screenshots - More Details


How to convert image to icon with image to icon converter?
Step 1 : Load image.
Start program, Select "Load Image...", "Capture from Screen" or " Wizard" Option. Then click on "OK" button.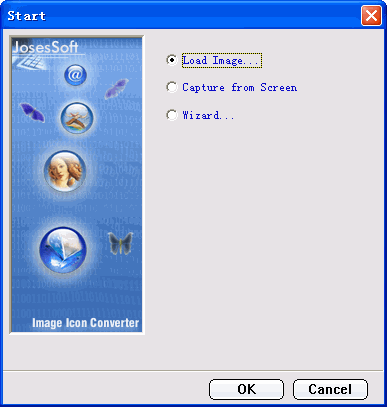 Step 2 :Create Image Selection.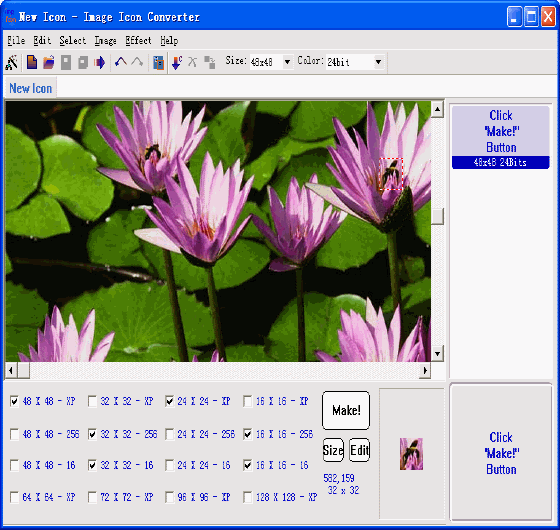 Step 3 :Setting icon image format.

Step 4 :Make transparency backgound.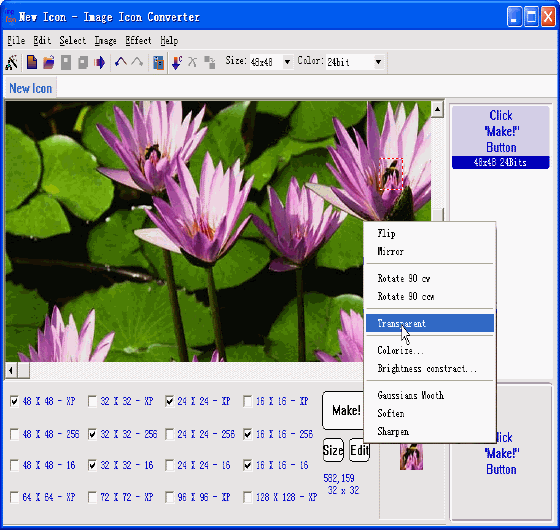 Step 5 :Click on "Make!" button.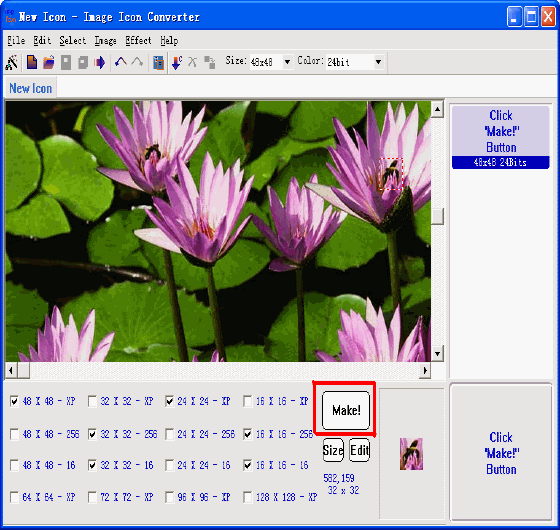 Step 6 :Save icon.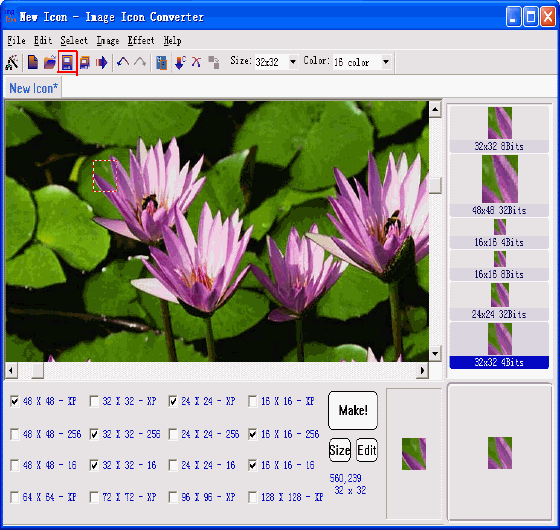 Screenshots - More Details