BearShare Pro 5.1.0 - User Guide and FAQ
Screenshots - More Details

How to configure steps?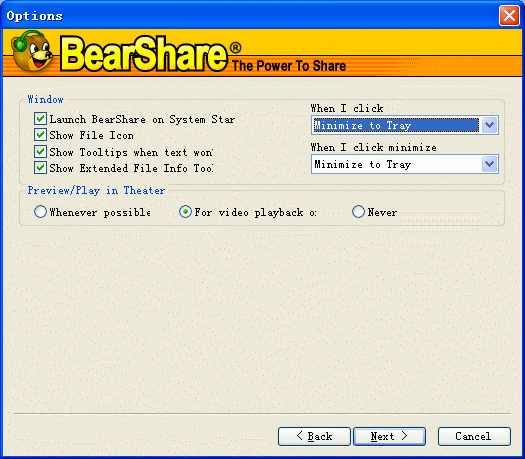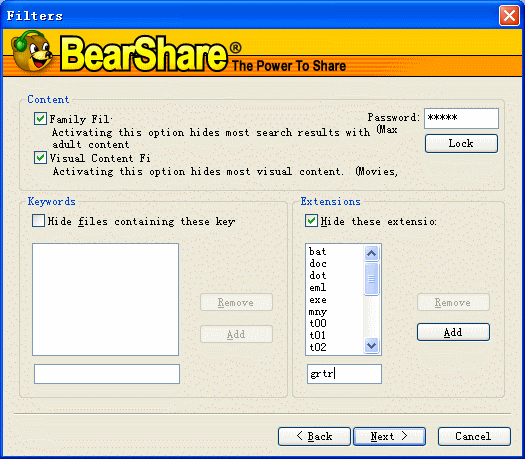 Frequently Asked Questions - BearShare Pro
Does BearShare Pro have any features that BearShare doesn't?

BearShare Pro has enhanced performance capabilities including faster downloads, downloading from more sources at a time, and more.


What is the difference between BearShare & BearShare Pro?

By purchasing BearShare Pro you help support the continued development of BearShare. We're working hard to bring you the fastest file-sharing Application on the planet. BearShare Pro is also pop-up free, contains no third-party advertising, and no bundled software.


Screenshots - More Details