NetServe Web Server 1.0.51 - User Guide and FAQ
Screenshots - More Details


How can access help and options by right clicking on the icon?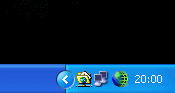 An open folder with world image can be seen, when the server is on.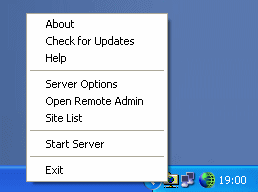 Frequently Asked Questions - NetServe Web Server
How To Use A Domain Name?

1 - Register with ZoneEdit
2 - Register you Domain Name
3 - Configure ZoneEdit
4 - Install Dynamic IP Software



How To Add PHP Support?

1 - Download the PHP Interpreter
2 - Once downloaded run the installation package and follow its on screen prompts.
3 - You will now need to add some NetServe settings.



Screenshots - More Details