GetRight 5.2 - Screenshots
User Guide and FAQ - More Details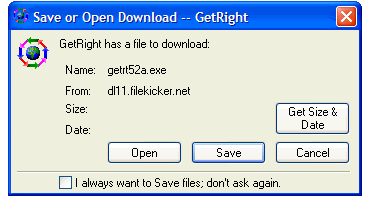 When you do click a file in your browser that GetRight should download for you, it first
pops up a question asking if you want to Open the file or to Save the file.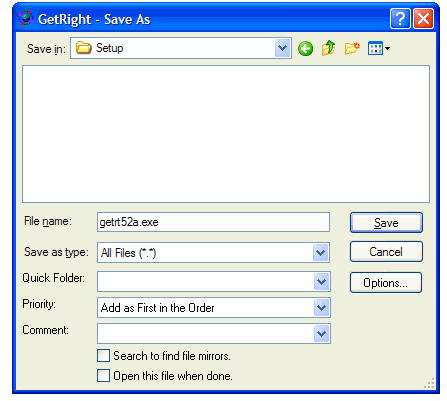 If you chose "Save" on the window shown above, it will show a Save As window so you can control where the file is saved on your computer, the name, etc. If you picked "Open" it will skip this and go directly to the Downloading window shown below.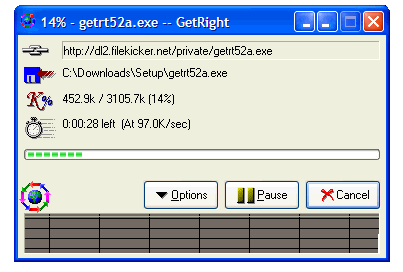 After picking where to save the file, the Download window shows. This window shows the status of the download such as how big the file is, how much GetRight has downloaded, how much time is left, etc.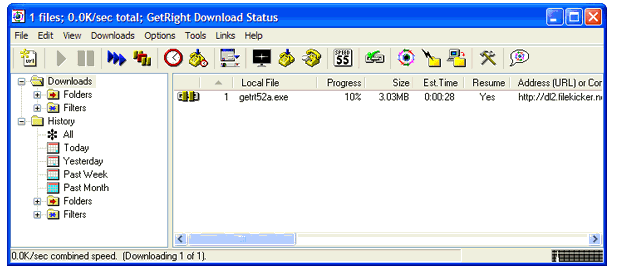 If you want to see the status of all downloads, you can open the Download Status window by double-clicking on the tray icon (shown at the very top of this page). On the Download Status, you can control how batches of files are downloaded, move downloads into different categories.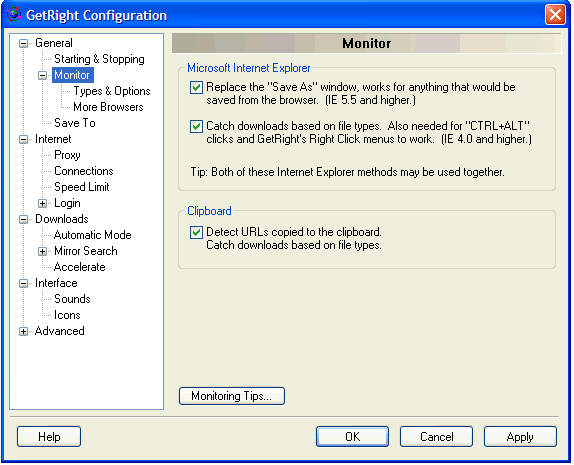 The Configuration window is another places where
you can control many things about how GetRight works.

User Guide and FAQ - More Details