DVD2iTunes - User Guide and FAQ
Screenshots - More Details


How to rip MOVIE DVD to iTunes, and TV DVD to iTunes?
Step1. Start DVD2iTunes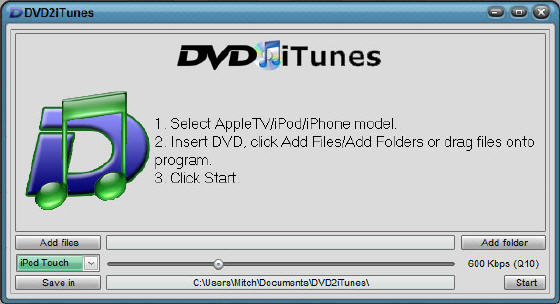 To add video files, you can either use the "Add files" button, which will bring up a file-browse dialog for selecting files, or use the "Add folder" button to select a folder containing your video files. You can also drag the files or folders from your computer ontop of DVD2iTunes to add them as well. When you add folders, all the supported files from that folder and it's subfolders will be added to DVD2iTunes for conversion.

DVDs are automatically detected, but you can drag ISO's or DVD folders onto DVD2iTunes as well.

Step2. Insert DVD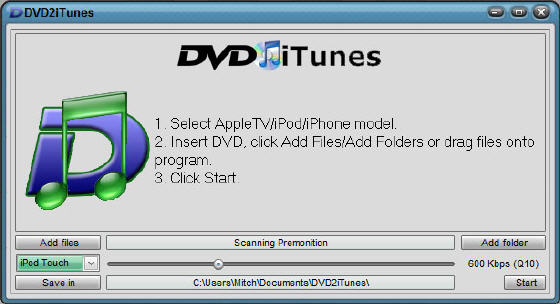 If you insert a DVD, DVD2iTunes will recognize it, and it will scan it for movies, tv episodes, special features and the likes.

Step3. Selection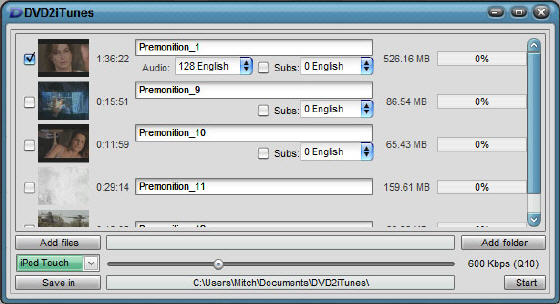 Once the scanning for files/movies/episodes is completed, DVD2iTunes shows a list of what it has found. For DVDs, it tries to figure out if it's a movie DVD or an episode DVD, and enables the most likely tracks on the DVD for conversion. In above example, it enabled only the movie. If you inserted a DVD with TV episodes, the individual episodes will be enabled instead.

Step4. Language and Subtitles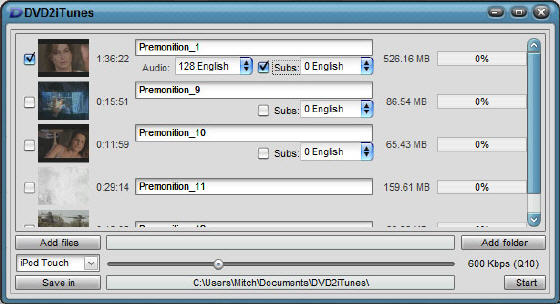 If needed, you can change the audio language of the selection, if multiple are found. (In above example, only the movie has multiple audio languages). In addition, you can enable subtitles as well.

Step5. Preview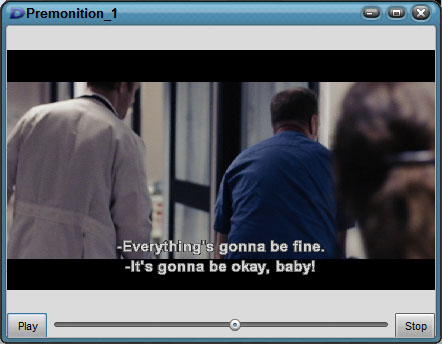 By clicking on the small screenshot, a little preview box shows the movie. This can be used to hear/view the language and subtitle settings. Since DVD2iTunes' preview works with most video files, it very likely that if you can not play a video file on your computer, the preview will, so you can use this as a simple video player as well.

Step6. Select Device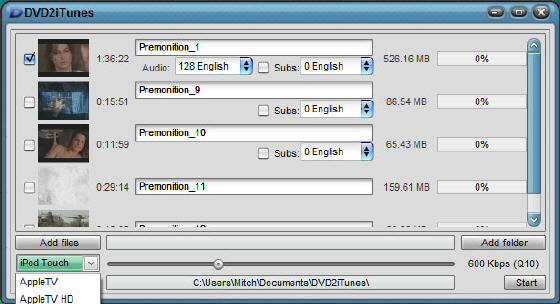 From the dropdown on the bottom left, select the iPod/iPhone/Apple TV model you want to put the movie onto.

Step7. Start Conversion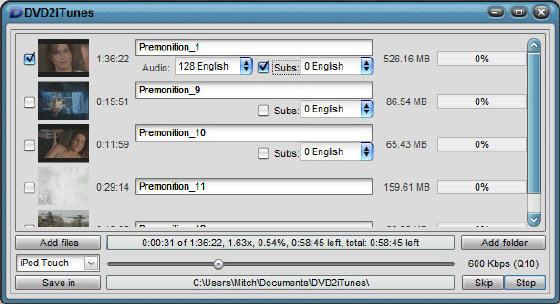 Click Start to start the conversion.

Depending on the speed of your computer, it might take a while.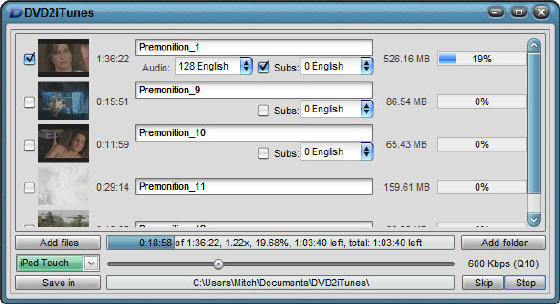 Step8. Once the conversion is finished, DVDs will be ejected automatically, and files will be added to iTunes. iTunes will be started automatically for the files to be added.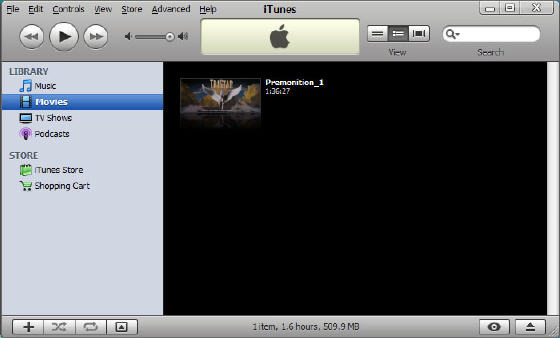 Step9. Connect your iPod/iPhone/Apple TV, and transfer the file.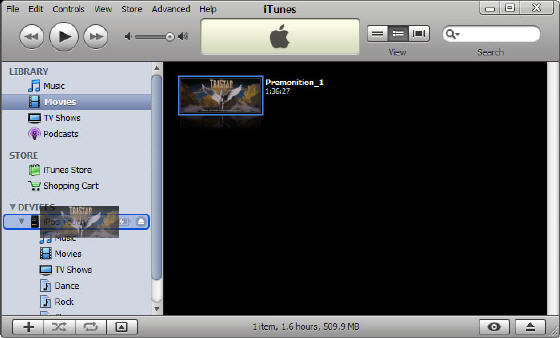 Thats it. You can now watch your movie on your iPod/iPhone/Apple TV

Screenshots - More Details