Sothink DHTMLMenu 7.1 - Screenshots
User Guide and FAQ - More Details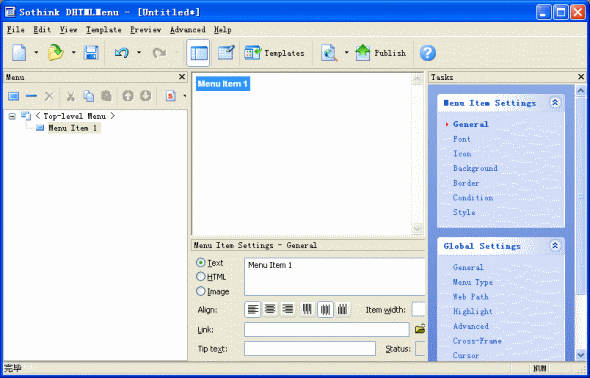 Main window guides you to create a new blank menu by yourself or from the template. User can do everything in this window.




Sothink DHTMLMenu can automatically scroll the long popup menus. The users also can set the precise width and height of popup menu to start scrolling.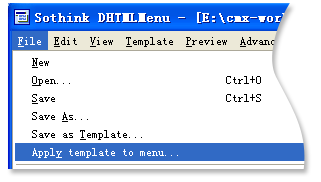 Apart from creating a menu from template, Sothink DHTMLMenu has the ability to change the template for an existing menu.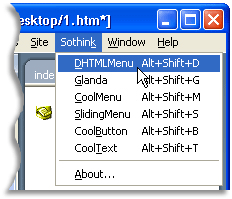 Sothink DHTMLMenu can be used with Dreamweaver as an extension. After the extension is installed, the Sothink Menu will be added to Dreamweaver's menubar as illustrated in the picture.

User Guide and FAQ - More Details