EZ-Forms Express 5.50.ec
Fill (type), save, print Eforms. EZ-Import of PDF, images, scans. Encryption.
Version:
5.50.ec
Date Added:
Mar 14, 2005
File Size:
18.77MB
Downloads:
37
License:
Shareware , $59 to buy
System:
Windows 98/2000/XP/Other
Limitations:
Publisher:
the EZ-Forms Company (EZX Corp ... , More products
Requirements:
Windows 98, ME min. 32MB ram. Windows NT4, 2000, XP min 64MB RAM.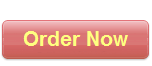 Price: US$59.00




File size: 18.77MB



See rating details