Super Amazing 1.0
World's greatest collection of note and greeting cards, ready to print and use.
Version:
1.0
Date Added:
Oct 26, 2004
File Size:
0.79MB
Downloads:
180
License:
Shareware , $29.95 to buy
System:
Windows 98/2000/XP/Server/Other, Mac OS X, Li...
Limitations:
Publisher:
Grant & Capizzi , More products
Requirements:
Adobe Reader (link to free download provided).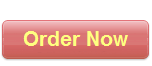 Price: US$29.95




File size: 0.79MB



See rating details