Duplicate Finder Screenshots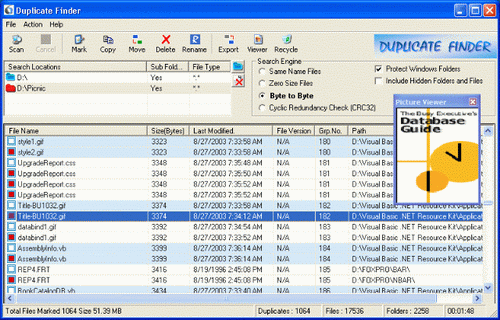 Duplicate Finder Main Window
When you launch the Duplicate Finder from desktop or Programs group, you will see the above window which is the main window of Duplicate Finder. In the main window, there is a box to set search location and a box to set search engine. Additionally, there is a list showing the search results including the file name, the size, the last modified time, the path, etc.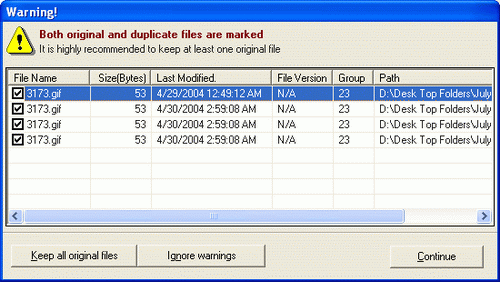 Warning Dialog
When you select/mark all file within each group, Duplicate finder display warning dialog with options to unmark the important files.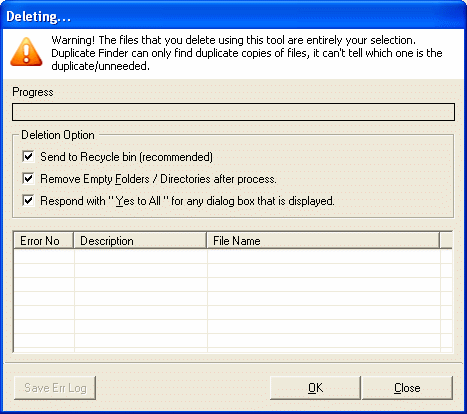 Delete Dialog
The files deleted by this tool are entirely the user selection. Duplicate Finder can only find duplicate copies of files, it can't tell which one is the duplicate/unneeded. The above dialog displays the delete progress. There are three options in the dialog too.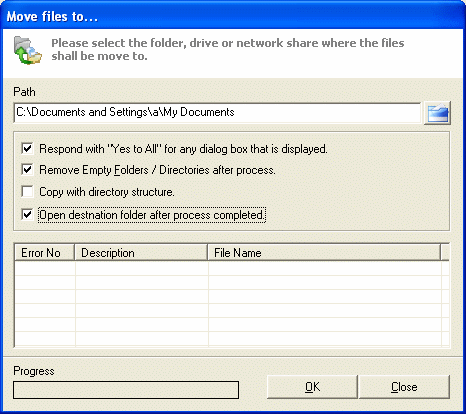 Move Dialog
In the above dialog, users could select the folder, drive or networks share where the files shall be moved to.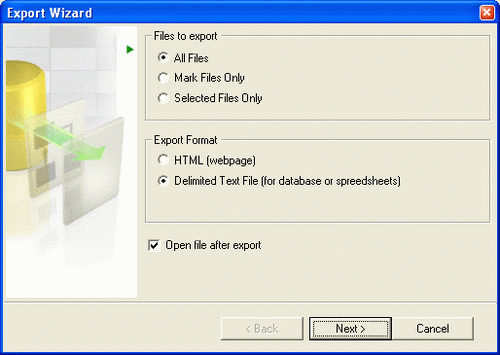 Export Wizard
Duplicate Finder also provides a wizard to help users to export duplicated files. In the wizard, users can select which files to export and the export format.