MIDI Player for Mac, Play MIDI files on Mac.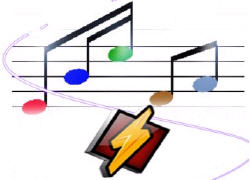 A MIDI (Musical Instrument Digital Interface) file, or more formally, a Standard MIDI File (SMF) is that MIDI messages (along with timing information) is collected and stored in a computer file system. MIDI file contains music data such as what notes are played, when they are played, how long each note is held, and the loudness (velocity) of each note.
Moreover, MIDI file can be played back using software instruments, but does not contain actual audio data. MIDI files commonly use the .MID file extension as well.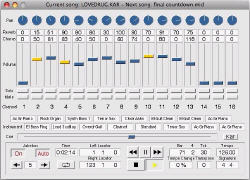 Sweet MIDI Player for Mac is a program for not only auditioning all types of MIDI files, but for modifying the MIDI files themselves for Mac OS X users.
Use Sweet MIDI Player for Mac's mixer-like interface to easily edit the control messages, transpose the music, change the tempo, mute desired MIDI channels, and save the end results to disk. Display the lyrics available in MIDI Karaoke files. Change the arrangement with easy to use Cut, Copy and Paste commands.
Sweet MIDI Player for Mac also includes a Jukebox function which allows you to create playlists with up to 500 songs.
Download Free Trial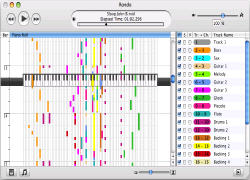 Rondo for Mac - the unique MIDI player for Mac OS X! Unlike other MIDI players Rondo for Mac has been designed to help you follow the music as it plays.
Innovative features such as a vertical piano roll with horizontal live playing keyboard and visual track filtering help you focus on just a part of the melody so you can study or play along. Whether you use Rondo as a serious learning aid or just for fun, you will find its simple and uncluttered interface a delight to use yet powerful enough to get the most out of your music.
Download Free Trial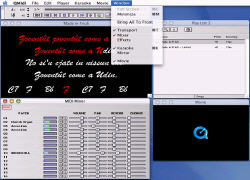 QMidi for Mac is the ultimate MIDI/Karaoke player for the Macintosh (Mac OS X). QMidi for Mac can organize and play many types of media files, including movies and CD+G, and allows easy text synchronization. QMidi for Mac features real time pitch shifting, time stretching and the ability to display karaoke and movie content in full screen mode, even on a second monitor. QMidi for Mac also incorporates a MIDI mixer with GS effects.
QMidi for Mac has an intuitive user interface, which you will be able to use immediately, if you have ever used a CD player before. Compile your favorite songs to whole programs of music, which can then be played back sequentially. More info and help can be found in the 'QMidi Help' file. Download Free Trial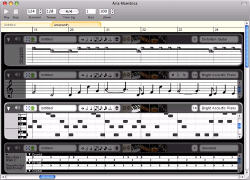 Aria Maestosa
is an open-source (GPL)
midi tracker/editor for Mac
OS X users. Aria Maestosa lets you compose, edit and
play midi files
with a few clicks in a user-friendly interface offering keyboard, guitar, drum and controller views. As of now, the app runs on Mac OS X 10.4 (PPC and Intel) and can be compiled for Alsa Linux. Aria Maestosa has translations for English, French, German and Italian.
What's new in Aria Maestosa version 1.2 beta 8: Many improvements to printing; A new editing tool that lets you add notes without dragging; Clicking in the left area of editors will now play the clicked note.
Download Free Trial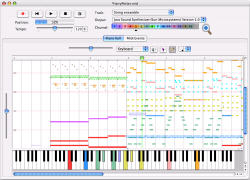 MidiSwing for Mac is a little application to create music for Mac OS X. MidiSwing can read and edit midi files on Mac OS X.
MidiSwing for Mac is a "midi sequencer" displaying the content of midi files as a piano roll which you can edit. You can edit any existing midi file, or compose your own music from scratch.

MidiSwing for Mac has been written in Java and is supposed to run on any Java 2 platform (Linux, Windows, Mac...).
MidiSwing for Mac has been specially developed with the Mac OS X user in mind.
Download Free Trial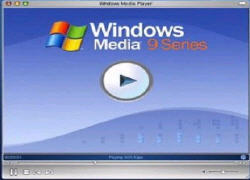 Windows Media Player for Mac 9 offers great new ways to store and enjoy all your music, video, pictures, and recorded TV. Windows Media Player for Mac plays many of these file types, such as mp3, wma, midi, mpeg, etc.
Introducing Windows Media Player for Mac 9. Sporting a new brushed steel skin for Apple's newest operating system, this new version of our player opens the world of Windows Media Player 9 content to Macintosh users, enabling them to access the best audio and video on the Web. New plug-in support added for Internet Explorer, Netscape and Safari enables playback of Windows Media files right from the browser.
Download Free Trial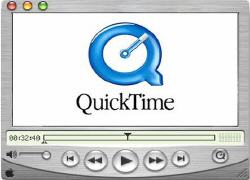 Apple Quicktime For Mac OS X is a Must Have Multimedia/Video Player for Mac OS X Users. Of course, it is avaible to mp3 on mac. QuickTime Player's simple-clean interface and cutting edge technology makes Apple Quicktime For Mac OS X the best media player available for Mac OS X.
It supports older media formats, such as QTVR, interactive QuickTime movies, and MIDI files on Snow Leopard

The QuickTime file format is a track-based, container-like format that enables you to combine almost any media (audio, video, still images, text, VR, chapters and even alternate languages) in a single movie. What's more, you can automate your digital media workflow on both Mac and Windows with AppleScript and Automator support.
Download Free Trial