Mp3 Player for Mac, Mac Player Reviews.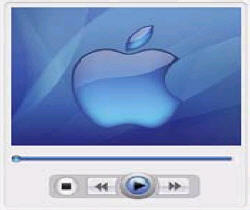 Mp3 player is a software that you need in order to listen to MP3 audio files. There are so many Mac MP3 players available out there, from the simple ones to those with all the bells and whistles. The choices available can be quite confusing for beginners.

Mp3 is a basic audio music format of most popular files. If You are a mac user, and looking Mp3 player for Mac OS X users, now here I can recommend you several Mac MP3 players which are just your need.
These Mac MP3 players is not only just for your need (Mp3 Player for Mac) but also many more functions.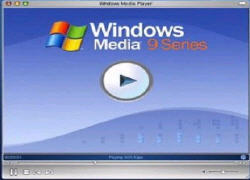 Windows Media Player for Mac 9 offers great new ways to store and enjoy all your music, video, pictures, and recorded TV. Windows Media Player for Mac play Windows Media Audio and Windows Media Video files on Mac OS X or QuickTime Player.
Introducing Windows Media Player for Mac 9. Sporting a new brushed steel skin for Apple's newest operating system, this new version of our player opens the world of Windows Media Player 9 content to Macintosh users, enabling them to access the best audio and video on the Web. New plug-in support added for Internet Explorer, Netscape and Safari enables playback of Windows Media files right from the browser.
Download Free Trial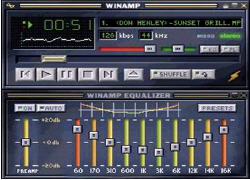 Winamp Player For Mac is more than just a player. Winamp For Mac let your Mac OS X to the multimedia world. From MP3s to streaming video, Winamp For Mac is the one place you go to feed your audio/video habit.

Winamp Player For Mac can use both Modern and Classic skins, so you can be both hip and retro at the same time. Winamp gives you easy and organized access to your favorite media. That's what you call mass media.

Winamp Player For Mac can play a huge variety of audio and video formats right out of the box... err... out of the installation. Winamp For Mac can burn your music to Audio CDs. Burn baby burn!
Download Free Trial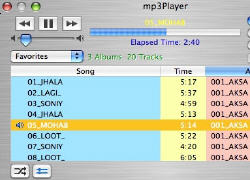 Asram mp3Player for Mac is small MP3 audio-player application to listen to songs from several sources one after the other: insert one or more CD-Rs, mount external Drives (ex. pendrives) and drop one or several folders containing audio-files, and watch mp3Player list all of the songs in a single virtual Playlist and play them continuously for Mac OS X users.

Asram mp3Player for Mac supports playback of all Quicktime-supported audio-files and will display QuickTime pictures or movies. Smart auto-detect, auto-play, auto-eject CD-ROM options. Loop, Replay, EQ, 3D Effects, random play. Favorites folder for easy access to favorite songs. Disk-burning, importing Playlists from iTunes and iPod, quick access to the content of the Music folder supported.
Download Free Trial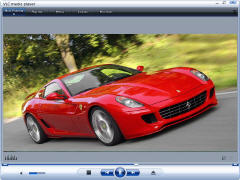 VLC Media Player for Mac (initially VideoLAN Client) is a highly portable multimedia player for various audio and video formats for Mac OS X, including DVD AVI MPEG MPEG2 MPEG4 DivX MP3 OGG, VLC Media Player for Mac is also VCD & DVD Player for Mac, and various streaming protocols.

VLC Media Player for Mac also can be used as a server for unicast or multicast streams in IPv4 or IPv6 on a high-bandwidth network.

VLC Media Player for Mac is DVD player for Mac & AVI Player for Mac & MPEG Player for Mac all-in-one media player for Mac.
Download Free Trial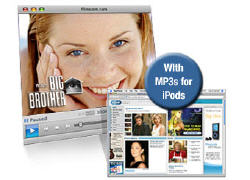 RealPlayer For Mac (briefly known also as RealOne Player) is a proprietary cross-platform media player that play every major media type, including MP3, Flash, Quicktime MPEG4, Windows Media, DVDs and CDs for Mac OS X users.

With RealPlayer For Mac, you can enjoy HD and near DVD quality video and audio with your broadband connection. RealPlayer For Mac support: Download Video, Convert Video, Share Video, Burn DVD. It is the easiest way to share your favorite videos - with your favorite people on your Facebook page or Twitter feed. Take your media experience to the next level with RealPlayer Plus. Its advanced video features let you burn DVDs easily. The video converter makes it incredibly easy to copy online video to your iPod, cell phone, Xbox, PS3 or other favorite device.

RealPlayer For Mac is the perfect media player for audio, video, and flash. With it, you can rip, mix, and burn CDs and MP3s fast on Mac OS X. Download Free Trial
Songbird for Mac
is an open-source customizable music player that's under active development for Mac OS X users. The goal of Songbird for Mac is to create a non-proprietary, cross platform, extensible tool that will help enable new ways to playback, manage, and discover music.
Media Playback:
Songbird supports
MP3
, FLAC, and Vorbis on all platforms; WMA and WMA DRM on Windows; and AAC and Fairplay on Windows and Mac.
Features: media importing / exporting, library files organization, library management, smart playlists, album artwork, media playback, gapless playback & replay gain, web browser...
Download Free Trial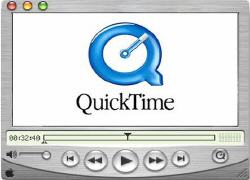 Apple Quicktime For Mac OS X
is a Must Have
Multimedia/Video Player for Mac OS X
Users. Of course, it is avaible to mp3 on mac. QuickTime Player's simple-clean interface and cutting edge technology makes Apple Quicktime For Mac OS X the best media player available for Mac OS X.
The QuickTime file format is a track-based, container-like format that enables you to combine almost any media (audio, video, still images, text, VR, chapters and even alternate languages) in a single movie. What's more, you can automate your digital media workflow on both Mac and Windows with AppleScript and Automator support.
Download Free Trial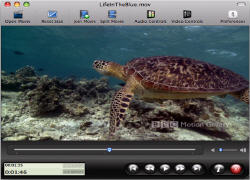 ReelBean for Mac is a movie converter and player offering many features that are normally only available in expensive pro video applications for Mac OS X users. Most of ReelBean's features are available for free. Extra-powerful features can be activated by purchasing a license code for $15 from our store page or by clicking the Buy Now button on this page. ReelBean for Mac supports iPod, FLV, iPhone, MPEG4 and many more format conversions.

It converts videos to many formats, including iPod, Apple TV, QuickTime, MPEG4, H.264, AVI and many others.
Play over 50 formats of video and audio including mp3, etc.
Extract individual video and audio tracks into new files.
Download Free Trial



Related Player for Mac Recommend and Download:

Adobe Flash Player for Mac - Flash player to play Flash animations, Flash movies using computer programs such as a web browser on Mac. Flash Player is a widely distributed proprietary multimedia. Download Now
Apple DVD Player for Mac - update delivers improved performance and stability, as well as support for Blue and White Power Mac G3 and Power Mac G4 systems with PCI-based graphics for Mac OS X. Download Now
MacVCD - Play VCD, AVI, DivX, MPEG, video, Quicktime movies & more with this easy to use video media player for Mac OS X. It offers all the playback features you need and the ease of use you really want from a video player . Download Now
Vuze for Mac - The most popular Mac Media Player to play high-res digital videos on Mac OS X. Millions around the world use Vuze for Mac daily to Find, Download, and Play HD videos on PC, Mac, iPhone, iPod, Xbox 360 and PS3. Download Now
MPEG Streamclip for Mac - A powerful high-quality Video Converter, player, editor for MPEG, QuickTime, transport streams, iPod for Mac OS X. It is a DivX editor and encoding machine, and even a stream and YouTube downloader.
Download Now
DivX for Mac - A digital video creation and playback software suite with all the tools you need to create, play DivX video files on Mac. DivX for Mac includes Mac DivX Player, DivX Web Player, DivX Codec, DivX Converter and DivX Pro Codec support. Download Now