Music Mixer - Music Mixing Software Reviews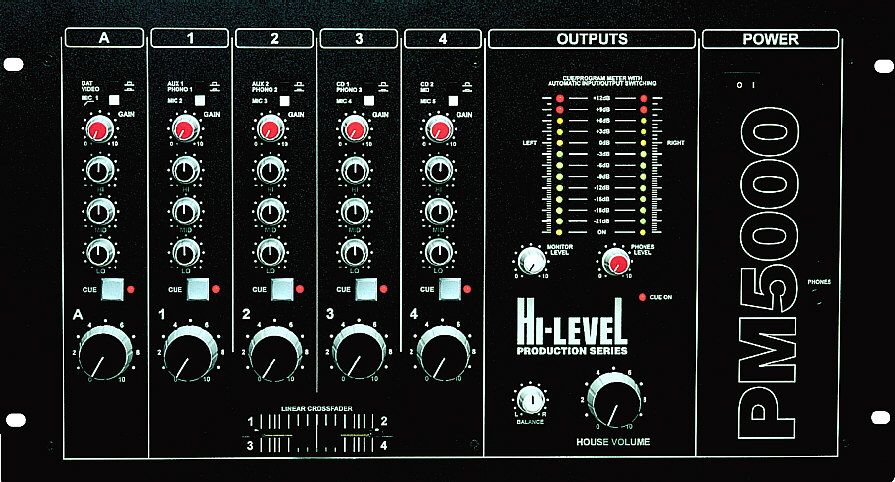 Music Mixer is a full-featured DJ and beat-mixing system to create your own custom DJ-style music. The applications features include Audio and Video player with two independent decks and professional sound quality, as well as beat-sync display, pitch control, and fast-seek mode. There is a crossfader for manual mixing and an autofade functionality. Play multiple files with configurable number of sampler, each of which has its own player and volume control. Mix your favorite video clips (DivX, or MPEG) together with audios to have a professional mixing output.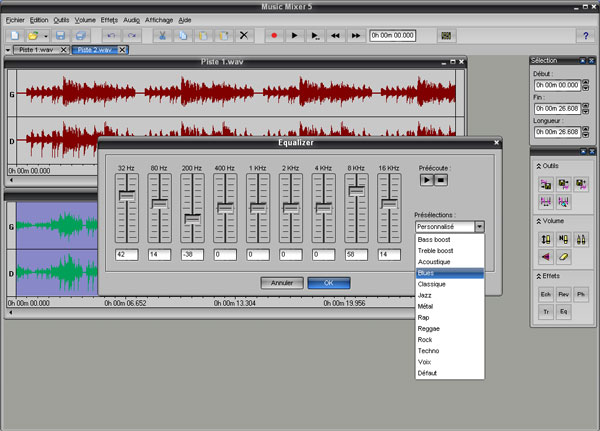 Music Mixer contains all the indispensable tools to realize quality recordings, edit and mix multiple tracks and create easily your own sounds and musics. It is the ideal solution if you wish, for example, to record your voice on your karaoke files, to mix and arrange the recordings of your band, to transfer on CD your old cassettes or vinyl discs, or simply to manipulate, work or cut sound files. Music Mixer has a very intuitive and easy to use interface. Download Free Trial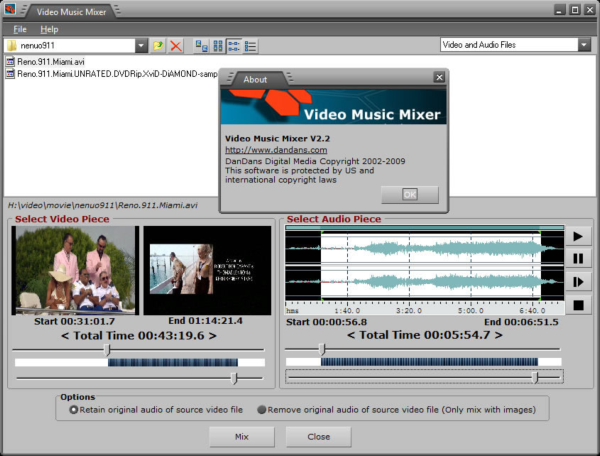 Video Music Mixer adds your favorite songs into to your personal video records. Video Music Mixer can mix an audio file with a video file when the video already has some existing sound on it. This cute tool also can mix audio into custom points in the video file. Supported Video Formats: AVI (DivX, XviD, MS MPEG4, Uncompressed, Cinepak and other), MPEG (MPEG1 MPEG2 Video), WMV, 3GP, Quick Time, Flash FLV. Supported Audio Formats: MP3, WAV, WMA. .Download Free Trial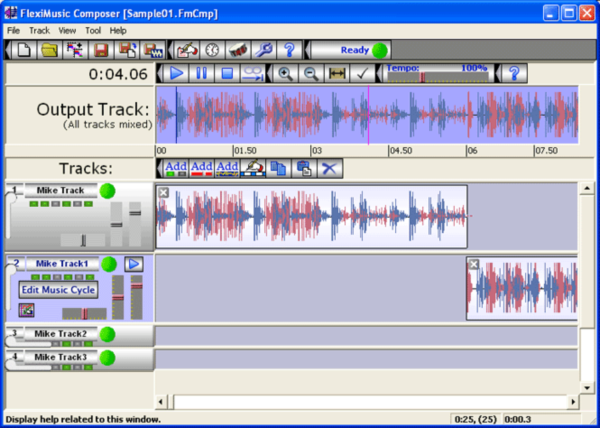 FlexiMusic Composer
is designed to compose music of your own with your creativity. Variety of instrumental sounds can be mixed to compose a harmonious melody. It has three types of music cycles namely Step Cycle, Bar Cycle and Single File/Voice that helps you to create unique piece of music. Various effects can be added to enhance your music. It provides fun and invites you into the emotion of making music, letting anyone create music on PC.
Download Free Trial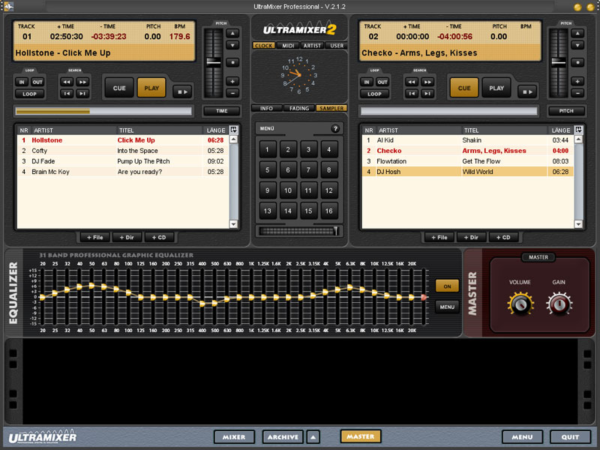 UltraMixer for Mac
is a DJ-Mixing-Software to mix digital music in various formats such as MP3 WMA OGG WAV or CDs in real time for Mac OS X users, All you need is a sound card. The DJ's turntables are replaced by two digital SoundPlayers, the "vinyls" are available within seconds through the integrated FileArchive. No matter whether you want to use UltraMixer for a professional gig or at a private party or as virtual jukebox in restaurants.
Download Free Trial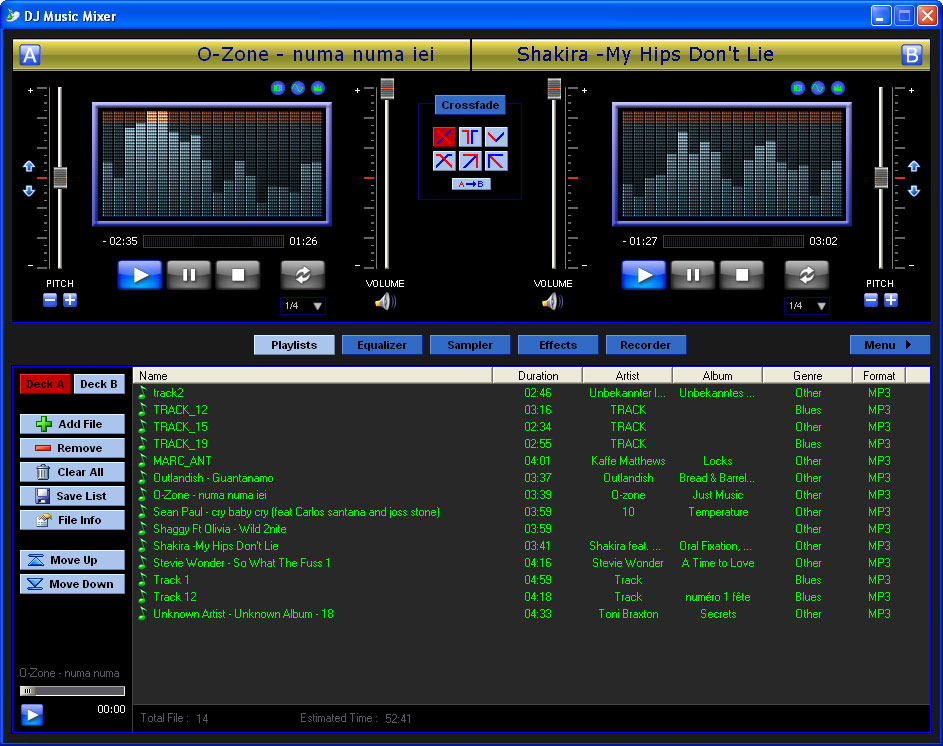 DJ Music Mixer is a full-featured DJ and beat-mixing system to create your custom DJ-style music. Its features include Audio and Video player with two independent decks and professional sound quality, as well as beat-sync display, pitch control,and fast-seek mode.There is a cross fader for manual mixing and an auto fade functionality.Play multiple files with configurable number of sampler, each of which has its own player and volume music.
Download Free Trial