TS Player For mac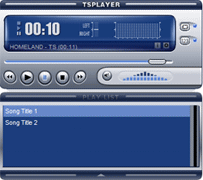 What is TS? Transport stream(TS, TP, MPEG-TS, or M2T) is a communications protocol for audio, video, and data which is specified in MPEG-2 Part 1, Systems (ISO/IEC standard 13818-1). Its design goal is to allow multiplexing of digital video and audio and to synchronize the output. Transport stream offers features for error correction for transportation over unreliable media, and is used in broadcast applications such as DVB and ATSC. It is contrasted with program stream, designed for more reliable media such as DVDs. TS format is a container format that encapsulates packetized elementary streams and other data.
VLC Media Player for mac is quite a powerful TS player, DVD player for Mac & AVI Player for Mac.
VLC Media Player supports lots of media formats, including the standard formats such as MP3, MPEG, DivX and AVI; many of the individual formats such as RealVideo, WMA, WMV and QuickTime; and quite a few incredible formats such as Ascii art. Thus, it can be described as a one - way solution to multi media formats.This one provides users a quick way to read multi media files. You can use it as a server to stream in unicast or multicast in IPv4 or IPv6 on a high - bandwidth network as well. VLC Media Player for mac Download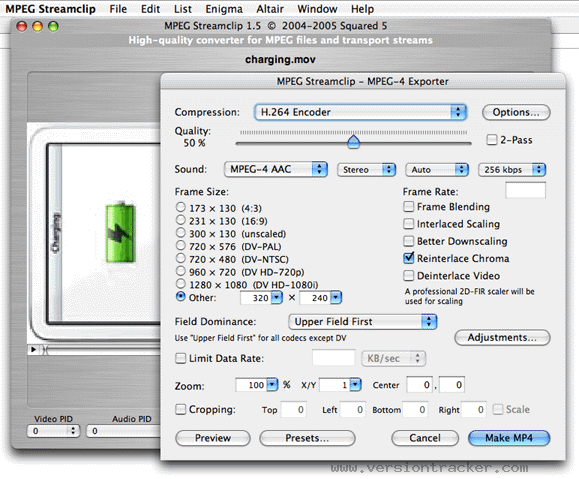 MPEG Streamclip for mac is a powerful high-quality Video Converter, player, editor for MPEG, QuickTime, transport streams, iPod for Mac OS X. And now MPEG Streamclip for Mac is a DivX editor and encoding machine, and even a stream and YouTube downloader. You can use MPEG Streamclip to: open most movie formats including MPEG files or transport streams; play them at full screen; edit them with Cut, Copy, Paste, and Trim; set In/Out points and convert them into muxed or demuxed files, or export them to QuickTime, AVI, DV and MPEG-4 files with more than professional quality
Supported input formats:
MPEG, VOB, PS, M2P, MOD, VRO, DAT, MOV, DV, AVI, MP4, TS, M2T, MMV, REC, VID, AUD, AVR, VDR, PVR, TP0, TOD, M2V, M1V, MPV, AIFF, M1A, MP2, MPA, AC3, ...
Using MPEG in Mac OS X is now easier than ever with MPEG Streamclip! MPEG Streamclip for mac Download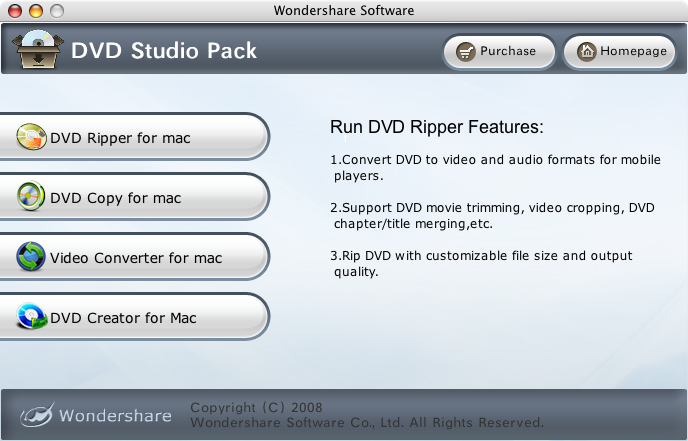 Wondershare DVD Studio for Mac is the all-in-one DVD and video solution designed for Mac OS users. It is a combination by four of our most popular and powerful products--DVD Ripper for Mac, Video Converter for Mac, DVD Creator for Mac, and DVD Copy for Mac.
Wondershare Video Converter for Mac is the best Mac Video Converter to convert video files such as such as MPEG1, MPEG2, MP4, 3GP, 3G2, AVI, Mpeg, and TS/TP and so on.
Wondershare DVD Creator for Mac is a powerful Mac DVD burner to edit and burn videos files to DVDs. It can burn almost all popular video formats including AVI, MOV, FLV, MPG, MP4, M4V, MPEG, DAT, VOB, 3GP, 3G2 and even HD videos such as TS, TP and TRP to DVD with a highly customizable DVD menu.. Wondershare DVD Studio Pack for Mac Download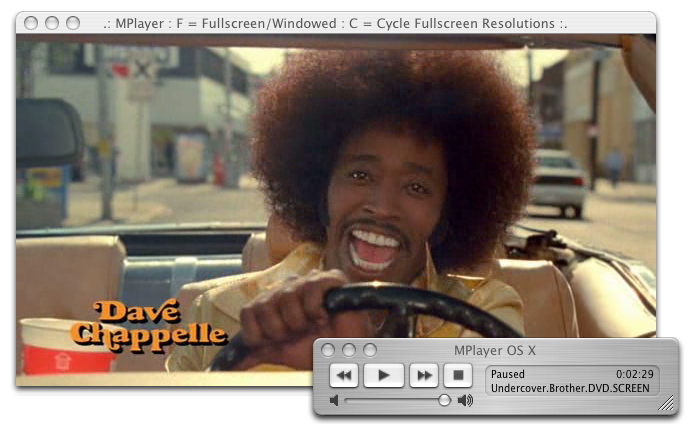 MPlayerOSX is binary distribution of MPlayer (The Movie Player for Linux) and comes with native GUI in MacOSX. After installation you can simply (by Drag&Drop) play almost all 3ivx, DivX 3,4,5 and other codecs files in the window or fullscreen mode. Rendering of very nice antialiased text-based subtitles is also supported.
MPlayer is another free and open source media player. It supports a wide variety of media formats and can also save all streamed content to a file.
Rendering of very nice antialiased text-based subtitles is also supported. Click the PLAY button and it will begin to play the TS Videos.MPlayer OSX Download