Golden Eye 4.11 - Screenshots
User Guide and FAQ - More Details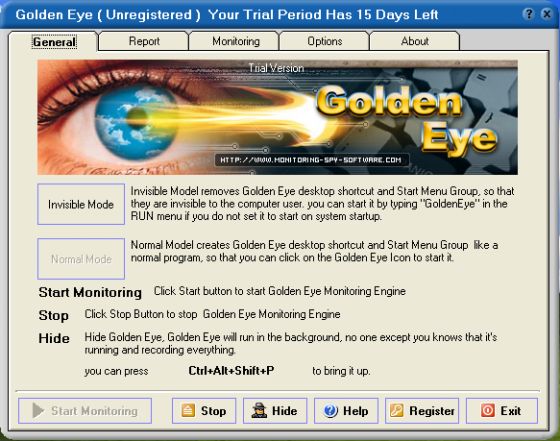 This is main window of Golden Eye. It provides two modes to you including invisible mode and normal mode.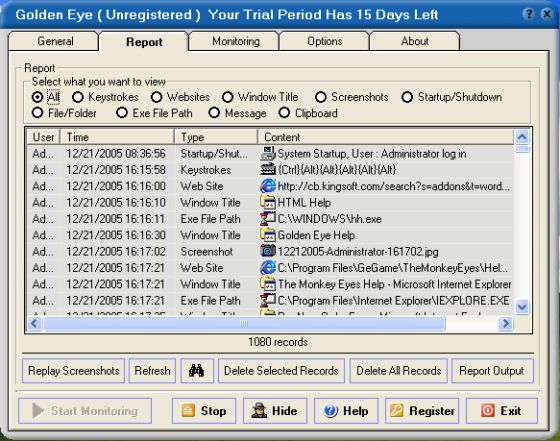 This software can record all activities on your computer, and give detailed reports to you.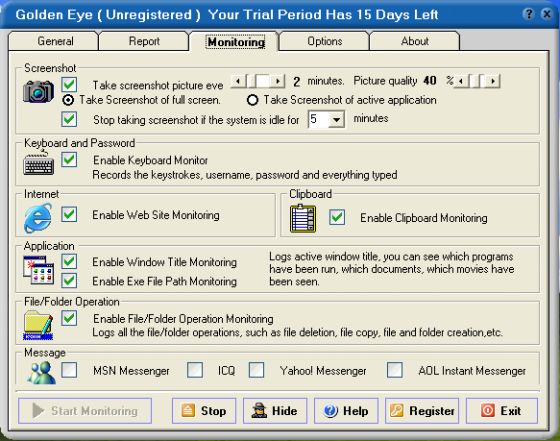 This software utilization to use to monitor and spy all keystrokes, visited websites, applications and file or folder operations, and so on.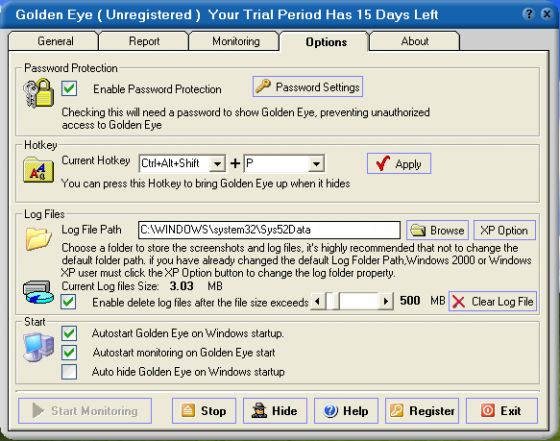 This screen shows that Golden Eye provides password protection, hotkey, and many others. It logs all system starts or shutdowns and user log in with the timestamp.

User Guide and FAQ - More Details