Advanced PDF to TEXT converter - User Guide and FAQ
Screenshots - More Details

Geting Start

The program is very easy to use.

All you need to do is to choose the PDF documents you intend to convert and modify the program settings according to your preferences. After that you just need to click the "Start conversion" button.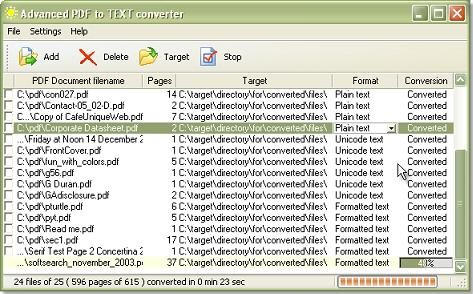 Screenshots - More Details