Jump Shot Basketball 5.0 - Screenshots
User Guide and FAQ - More Details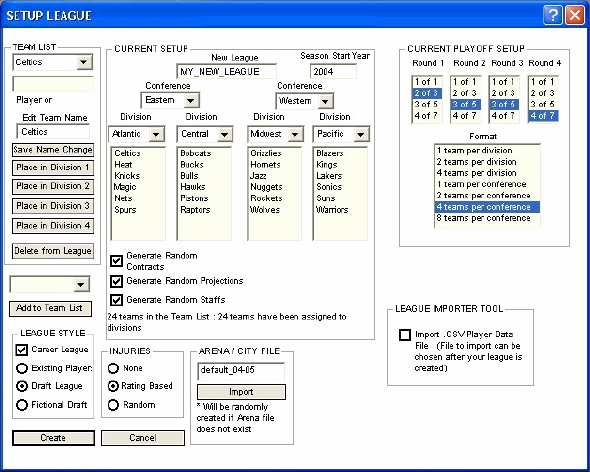 Use this command to setup or edit the current league and its format or to create your own custom leagues. Select a name for your league. Note: leagues starting with the name "default" can only be used to create new leagues and can not be used for your franchises.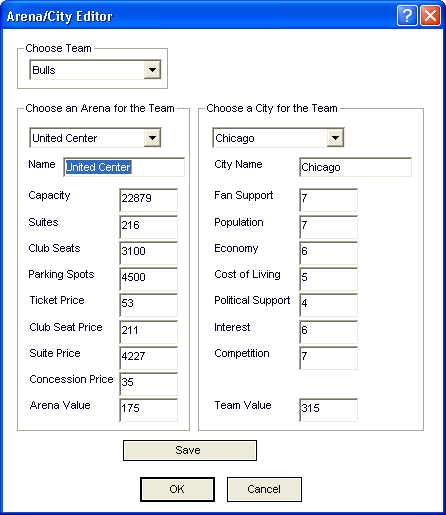 Use this command to edit the arena and city data for up to 100 cities. Cities with teams will have the name of the team displayed in the team box. The remaining cities have randomly generated arena data. This arena data is not used. It serves only as a starting point for teams proposing moves to new cities from the Arena Proposal Screen.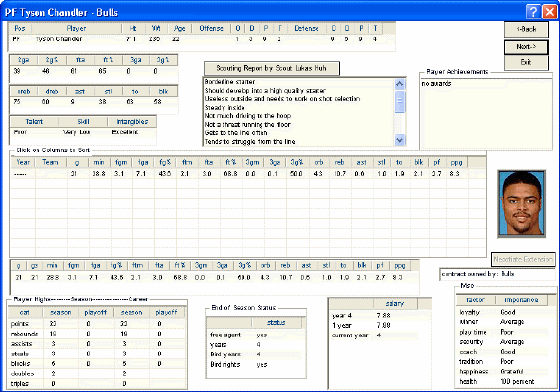 View the roster for the current team - Lists the top 12 players on the team; Click View All Stats to view in depth statistics, contracts, ratings and other attributes for this team, other teams or the entire league.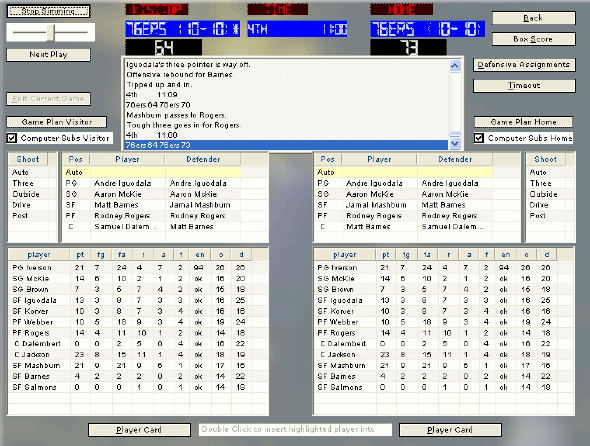 main window of Jump Shot Basketball

User Guide and FAQ - More Details