Comic Book Collector 3.1
Organize and catalog your comic book collection with data fields, custom reports, graphics and more. The easy to use interface allows you to view most all the data on the main screen and to browse through your comic collection with ease.
| | | | |
| --- | --- | --- | --- |
| Version: | 3.1 | Publisher: | ducksoftware.com |
| File Size: | 777 KB | System: | Win95/98/ME/2000/XP |
| License: | Free to try ($16.95) | Limitations: | 30 days trial |
| Date Added: | 12-04-2007 | Requirements: | |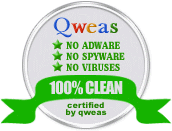 Software Description:
Comic Book Collector is an organizer for your comic book collection. Comic Book Collector has been designed for a simple and intuitive user interface with much of the data visible on the main screen. Customization includes the ability to change field names and to create custom reports and print outs. There are multiple data fields within Comic Book Collector. Fields are items you can enter for each comic book. For example, default fields include the comic title, issue #, category, series, condition, location, publisher, value, and more. There are 17 comic fields in all and they all can be altered to fit your needs. This means that if you would rather name the "location" field to "Album #", you can easily do this with a few key strokes. In addition to the comic fields, each comic book has a separate entry for Story, History, and Graphic. The Story and History fields allow you to enter longer text entries that may include the comic book's story line, character list, past ownership, or really whatever you want. The graphic field is typically used for a picture of the comic book cover, but, again can be used for whatever you want. A thumbnail of the graphic is shown on the main screen. Other Comic Book collector features include standard reports that sort on various comic fields, .csv file export, search, copy, undo, and help.

Key Features:

1) Reports
Several standard report options are available that sort on various comic book fields. Custom reports are now available which allow you to create a report with the specific field and sorting options that are important to you.
2) Lots of Customizable Fields:
Comic Book Collector supports several fields all of which are customizable from the default settings. This allows you to tailor the program to your comic book collection抯 needs.
3) Detail and History Sections:
The 'Details' section allows you to enter a detailed description of the comic. The "History" section is for you to put any special history surrounding the comic including the purchasing history.
4) Export and Import:
You can import and export .csv files. This allows you to export the Comic Book Data Base to another data base or spreadsheet software program.
5) Help files included:
Although Comic Book Collector is designed to be intuitive and easy to use, there are help fields included to guide you in using the program.
6) Multiple files:
You can create multiple Comic Book Collector files for different collections or to create different versions and/or backups of your comic book data base.
7) Graphic Fields:
There is a graphic field that can be linked to any graphic on your computer. This is typically a scan or picture of the cover of the comic book, but can be anything you want for your collection. A thumbnail picture of the graphic or comic book cover is shown on the main screen allowing you to quickly browse through your comic collection and find what you are looking for.
8) Search:
You can search your comic book data base using the 揊ind?function. This allows you quickly find specific comics when dealing with a large data base.
Editor's Review:
Organize and catalog your comic book collection with data fields, custom reports, graphics and more. The easy to use interface allows you to view most all the data on the main screen and to browse through your comic collection with ease. Each field can be customized to your needs and custom reports can be created. Other Comic Book collector features include search, copy, undo, and help.

User Comments: [ Write a comment for this software ]
No user comments at present!

Related Programs: