Family Cyber Alert
Concerned parents are using Family Cyber Alert to keep a watchful eye on children and monitor their PC/Internet activities.
| | | | |
| --- | --- | --- | --- |
| Version: | 4.12 | Publisher: | itcompany.com |
| File Size: | 2.56 MB | System: | Windows 98/ME/2000/XP/Vista |
| License: | Free to try ($39.95) | Limitations: | |
| Date Added: | 06-06-2008 | Requirements: | Internet Explorer 5.0 or later |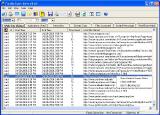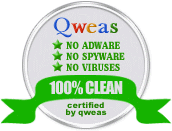 Software Description:
Are you concerned about your children's online activities? Do you feel you should keep a closer eye on what they are doing in CyberSpace? The dangers that children face on the Internet are well documented, too often in the headline news. Of particular concern is the thousands of pedophiles lurking on the Internet, very skilled at building trust with children, ultimately enticing them into a meeting or providing personal information. Concerned parents are using Family Cyber Alert, an All-In-One PC/Internet Activity Surveillance and Monitor, to keep a watchful eye on their children and monitor their PC/Internet activities. It will record everything your children do online and offline, including Email, chat/instant messaging, Websites, applications, File Access, keystroke, screen snapshots, and time & sequence. It provides automatic email forwarding, email/Chat/IM blocking, Website blocking, games/applications blocking, automatic keyword detection & danger alert, and intelligent reporting. All the functions work simultaneously, secretly saving the data to a hidden location. It is extremely easy to use. It will help stop online predators and protect your children from harm.

Key Features:
Activity Reports and Alerts – Use the easy-to-understand activity reports to identify activity that may prompt closer inspection. Receive e-mail alerts when particular online activities are identified.
Monitor for Safety - Internet safety experts advocate monitoring children's online activity and educating them on safe, responsible use as a more constructive approach than restricting Internet access.

Disconnecting children from the Internet will put them at great disadvantage, both academically and socially. The Internet is recognized to be a very valuable learning tool for kids, and is a core aspect of our culture.
Filtering provides a false sense of security. Filters do not effectively address the biggest online threats of online chat, instant messaging, and e-mail activity. Keeping the filtering database updated with all the new websites added daily is not practical. Their censorship may not be aligned with your values. Children find ways around the filters and then you are blind to their activity.

Maintain Trust and Privacy - The flexibility in monitoring levels allows the parent to establish the mix of monitoring and privacy they are most comfortable with, an approach that fosters trust.
Easy-to-Use - Family Cyber Alert is very easy to use and adjust at any time, and provides reports that are easy to access and read. Installation is quick using the automated installation wizard.
Editor's Review:
Concerned parents are using Family Cyber Alert, an All-In-One PC/Internet Activity Surveillance and Monitor, to keep a watchful eye on their children and monitor their PC/Internet activities.


User Comments: [ Write a comment for this software ]
No user comments at present!

Related Programs: