1st SMTP Server 2.96
Allows to relay emails sent to it, directly to their destination, bypassing your provider's mail server. If you need to send large quantities of email, set up a few of these servers on different computers and let a mass mail.
| | | | |
| --- | --- | --- | --- |
| Version: | 2.51 | Publisher: | emailarms.com |
| File Size: | 1.21 MB | System: | Windows 98/ME/NT/2000/XP/2003/Vista |
| License: | Free to try($49) | Limitations: | 30 days trial |
| Date Added: | 12-07-2007 | Requirements: | None Special |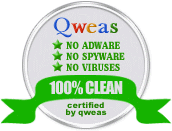 Software Description:
1st SMTP Server - a free SMTP relay server- is a simplest, easy to use SMTP mail relay server. It is used for relaying your email messages to its destinations quickly and easily. Whenever you need to send large amounts of email from a mass mailing program like Advanced Emailer You can install several servers like this one on different computers to minimize the load and to increase the speed of sending.

Key Features:

Relay your messages, directly to destinations.
Remote access, use the server to send email from anywhere.
Your email is secure. Your ISP is not examining your messages.
Very lightweight and simple. You have virtually no configuration out of the box.
Minimizes to taskbar. Since you don't have to follow the status of the server, when you minimize the main window, it will be hidden in the small taskbar icon.
Direct messages relay - This server is built as a straight relay. Whenever your email client connects to it and sends it a message, it will, in turn, connect directly to the destination for that message and send it right away. The email client will not be released until the message has either been delivered successfully or was rejected for some reason.
Remote access - Whenever you are on the move or away from your base location, it might be problematic to send emails, because most ISP's block customers that access their servers from outside their network. This will create a problem for you, because each time you arrive at a different location, whether it's another company or your friend's house, each time you are on different network, you will most probably be forced to change your SMTP server in your email client settings.This will force you to find out exact address and possibly username and password of the mail server each time you switch. When you use 1st SMTP server, you don't have that problem, because it is going to send email directly without using any ISP.
Your email is secure - Did you know that when you send your email through your provider's SMTP server, they have the option of opening your messages and reading them? This way your email can be viewed by your ISP. That leaves all your private conversations and business data completely open for unnecessary exposure. When you use 1st SMTP server, we connect directly to the destination SMTP server, bypassing your ISP and only they can see your message.
Very lightweight and simple - This means much less hassle for you. You don't need to go deep into complex installation and configuration procedure. Just run the set up program and be done with it in seconds. It doesn't even ask you any questions. The program is usually ready to run immediately out of the box.
Editor's Review:
1st SMTP Server - a free SMTP relay server- is a simplest, easy to use SMTP mail relay server. It is used for relaying your email messages to its destinations quickly and easily. Whenever you need to send large amounts of email from a mass mailing program like Advanced Emailer You can install several servers like this one on different computers to minimize the load and to increase the speed of sending.

User Comments: [ Write a comment for this software ]
No user comments at present!

Related Programs: