WebCloner
Save entire website, reference material, news articles, pictures of any kind including adult content to your hard disk for efficient view, manipulation into a single packed file.
| | | | |
| --- | --- | --- | --- |
| Version: | 2.6 | Publisher: | productsfoundry.com |
| File Size: | 3.23 MB | System: | Windows98/2000/XP |
| License: | Free to try ($39.95) | Limitations: | 30 days trial |
| Date Added: | 03-17-2008 | Requirements: | |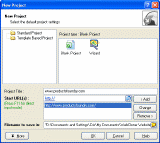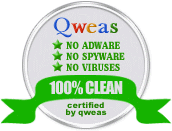 Software Description:
WebCloner is an offline browser and is the perfect tool for any Internet user to download rapidly and automatically large amount of files from any website and organize it efficiently for later use. Combining the highly customizable download filters, easy to use wizards WebCloner became already the silent friend of thousand of user all over around the world. This smart tool is able to download thousands of pages in the same time and also pack them in real time to make easier for you to manage, move, export saved content for later use.

Why you should buy WebCloner:
-The only Offline Browser that saves downloaded files directly in archives
-The only Offline Browser that comes with a build in image viewer.

Key Features:

Any other offline browser available on the market except WebCloner saves all the pages into a folder. If you want to copy saved Webpages to other computer you need to perform a few steps: backup saved website into a zip file, operation that can take minutes and then restore on the destination computer. Why you have to perform all these steps when using WebCloner you are working already with backups and you can share the files in one step. Just copy the .web file on remote computer.
It's easier to group saved websites that follows same topic. Use a .web file in the same way you use Microsoft Word document. Open the file you are interested in and close the ones you are not intersted in any longer (you won't lose any saved page). You can't use in the same way others offline browsers.
Since all offline browser saves files into same folder it gets hard after a while of using to find what you are really searching for.
If you want to know who wrote the website or article you are reading, WebCloner automatically extracts the email address.
Extended information and trees are available to search files and help you browse saved websites faster.
WebCloner is the only offline browser tool that comes with a built-in image browser that supports now over 40 image formats, image browser that helps you browse favorites images easier. Use the new image filter feature to filter images.
Are you a web master? Sell copies of your website as CHM or stand alone executable files. (WebCloner e-books keep the same compression ratio as CHM files).
Editor's Review:
WebCloner is rich featured internet tool and a site ripper you can use to save entire website, reference material, news articles, pictures of any kind including adult content to your hard disk into a single packed file for offline view and manipulation.

User Comments: [ Write a comment for this software ]
No user comments at present!

Related Programs: