GRBackPro - Professional Backup 6.5.0
A professional data backup software for Windows and Windows Server, it support network, floppy, Hard drives, CD, DVD-RW, DVD-RAM, CD-RW and all removable hard drives (NO Tapes).
| | | | |
| --- | --- | --- | --- |
| Version: | 6.5.0 | Publisher: | grsoftware.net |
| File Size: | 1.99 MB | System: | Windows 95/98/ME/NT/2000/XP/2003/Vista |
| License: | Free to try ($59.00) | Limitations: | 30 days trial |
| Date Added: | 12-04-2007 | Requirements: | None Special |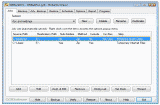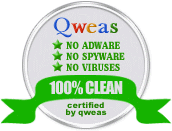 Software Description:
GRBackPro is a professional data backup software for Windows Vista/2003/XP/2000/NT/ME/98/95 and all Windows Server versions designed to easily solve your backup problems at a low price. You can define multiple backup sessions each having different options. Each session can contains many Jobs. Any Job can backup a whole disk, a single folder or few files. An integrated restore facility allows you to quickly maintain two or more PC aligned. GRBackPro has an integrated scheduler to make your backup automatically start without your intervention. You can install it as a Windows Vista/2003/XP/2000/NT or Windows ME/98/95 service to have your backups start even if no users are logged in. GRBackPro support network, floppy, Hard drives, CD, DVD-RW, DVD-RAM, CD-RW and all removable hard drives (NO Tapes). GRBackPro is fully featured with many professional options. GRBackPro comes with a setup program for an easy installation.

Key Features:

Support for network, DVD-RW and CD-RW (packet write required),
Windows BackupCan span across multiple removable media and DVD, CD.
Server BackupCan run as Vista/2003/XP/2000/NT or ME/98/95 service process.
Data BackupRunning as service can Logon to any specified account.
back up softwareFully customizable: include, exclude files; exclude, skip directories.
windows server data backup softwareBackup a single file or folder or even a complete disk drive.
backup softwareIntegrated restore facility.
zip compression professional backup for WindowsIntegrated scheduler.
data professional backupCreate PKZIP 2.0 compatible archives with long file names.
software backupSupport PKZIP standard password protection scheme.
backup softwareBackup modes are: Full, Incremental and Differential.
professional windows back upAllows you to copy files instead of compressing them.
data back upRecreate exactly your source directory structure so that you can easily navigate into the backup archives.
windows backupSynchronize your backup archives with your source files/directories.
softwareEasy and flexible user interface.
backupRuns in the background and is actionable from the tray icon bar.
Windows VistaAll backup activities are notified into a detailed log file.
A report dialog allows you to view, print and extract the activities.
Program access password control.
backup softwarePrint facility.
Editor's Review:
Professional Backup for Win 2K3 XP 2K NT Me 98 95. Designed to solve your backup problems at a low price. Fully customizable, include, exclude files, skip directories. Compress your files using the standard zip format with password protection. Integrated restore and scheduler. Full, Incremental and Differential Backup modes. Can run as NT service. Support network UNC names and removable drives, NO Tapes. Log file and Print capabilities.

User Comments: [ Write a comment for this software ]
No user comments at present!

Related Programs: