User Guide and FAQ - More Details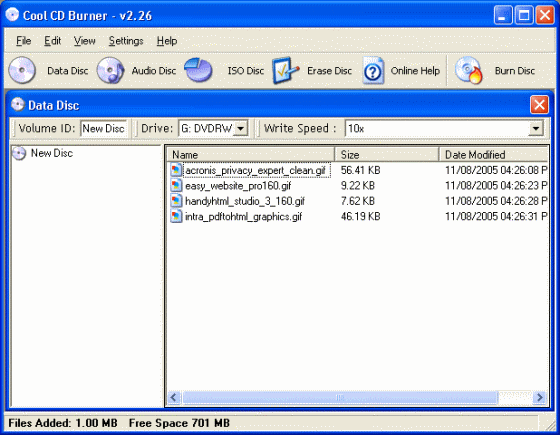 For burning a Data Disc, firstly, select the Data Disc option by clicking the button with the caption 'Data Disc'. Then just drag the files you would like to add to the CD/DVD compilation into the program. Finally, use the Burn Disc Button.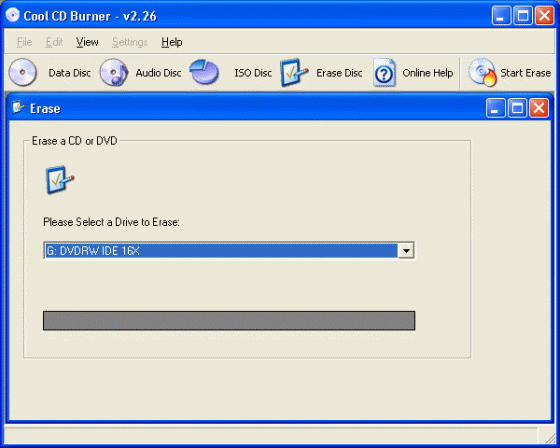 To erase a re-writable CD or DVD, select the 'Erase Disc' option on the Toolbar. Then click the Green Start Erase Button.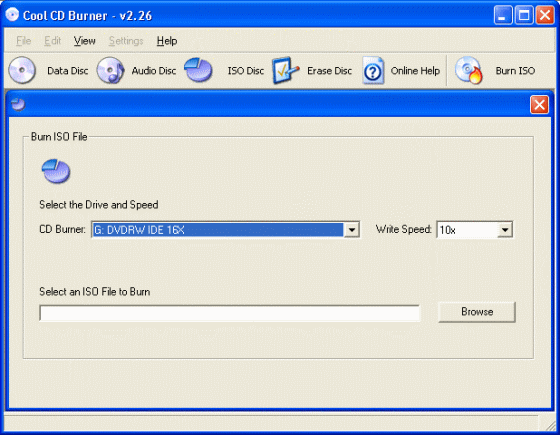 To burn an ISO file, first select the ISO Disc button from the Toolbar. Then on the ISO Disc form, click the Browse button which will open up a file browser that will allow you to select an ISO file to burn. Once you have selected the ISO file you would like to burn, click the Burn ISO button.



User Guide and FAQ - More Details