User Guide and FAQ - More Details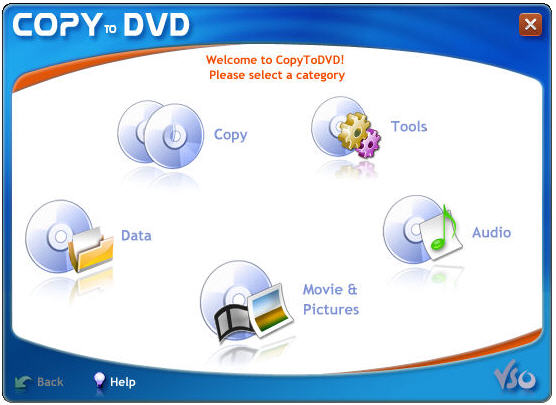 Use the user-friendly CopyToDVD software to end the period of wasting precious time on the fussy, complicated interfaces!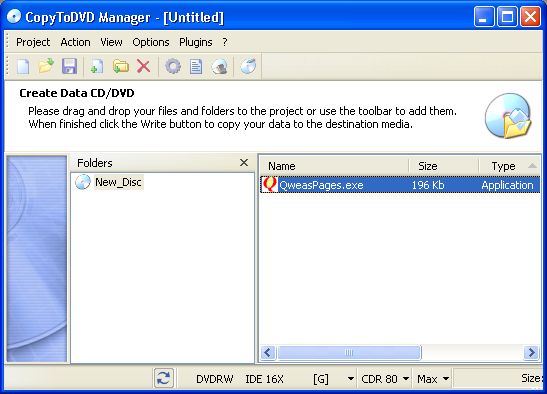 Use CopyToDVD Manager to copy to DVD: Create a desired project type, then simply drag & drop files and folders, or use the toolbar.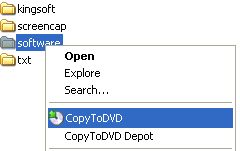 Another way to copy DVD. In Windows Explorer, highlight the files or folders you want to backup, right-click the selection, and choose CopyToDVD from the context menu...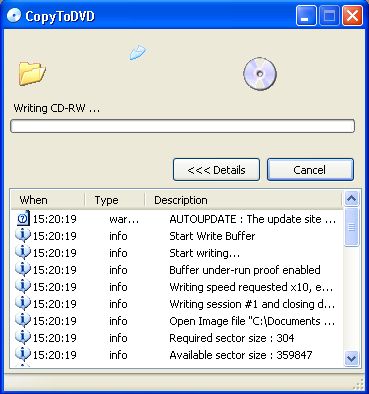 Erase a rewritable media

User Guide and FAQ - More Details