User Guide and FAQ - More Details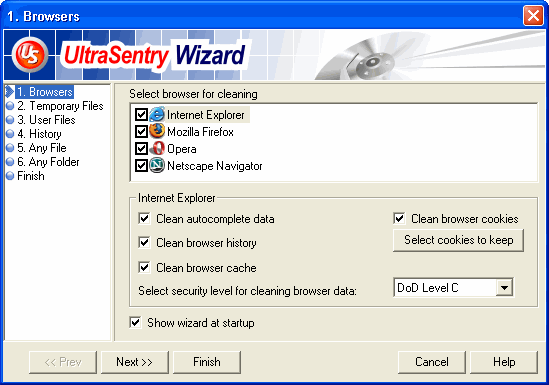 The UltraSentry Wizard allows users to easily define cleaning operations to be executed. These are separated into two major categories: Basic and Advanced. The Browsers page is the first page seen in the UltraSentry Wizard.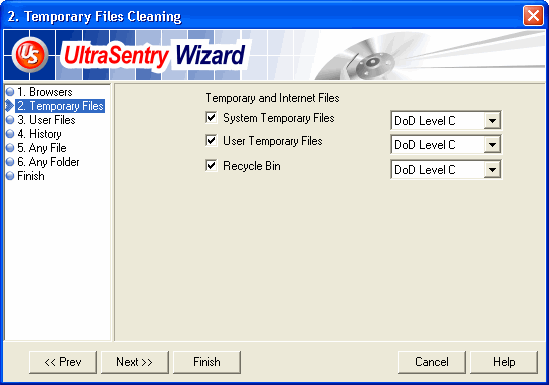 Temporary Files Cleaning window of UltraSentry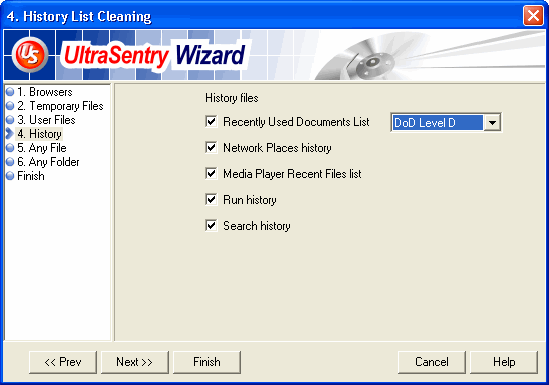 History List Cleaning window of UltraSentry includes the following items: Recently Used Documents List, Network Places History, Media Player Recent Files List, Run History, and Search History.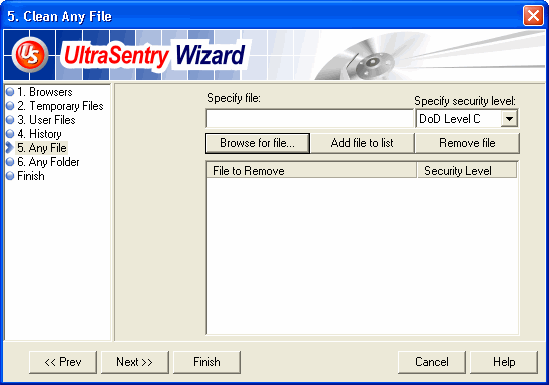 The Clean Any File window of UltraSentry is used to define specific folders that should be removed when the active profile is running.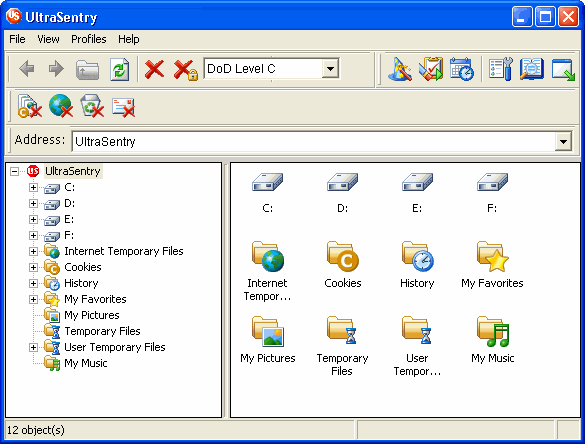 After the former several steps have been done, click the Finish button, you will view this window.



User Guide and FAQ - More Details