Active WebCam 6.5 - Screenshots
User Guide and FAQ - More Details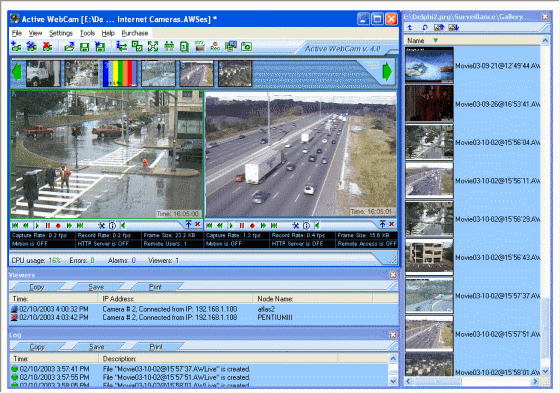 The Active WebCam work area contains some panels that you can show or hide to get a more comfortable working place. The Camera Window is used to control and preview camera.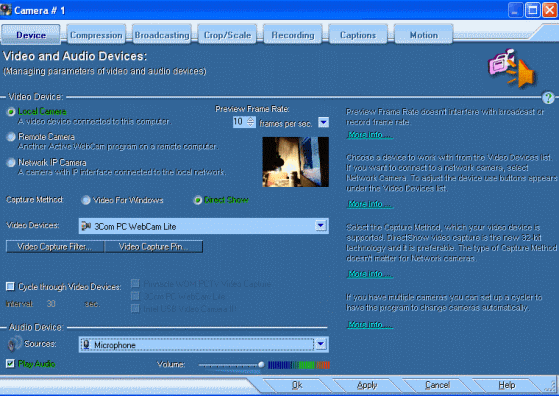 In this window, You can select Local camera, Network camera, or Remote computer.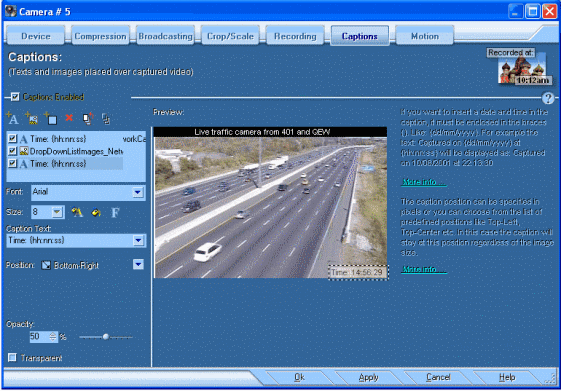 The program has features to place text captions, date/time stamps, and image overlays on each video frame.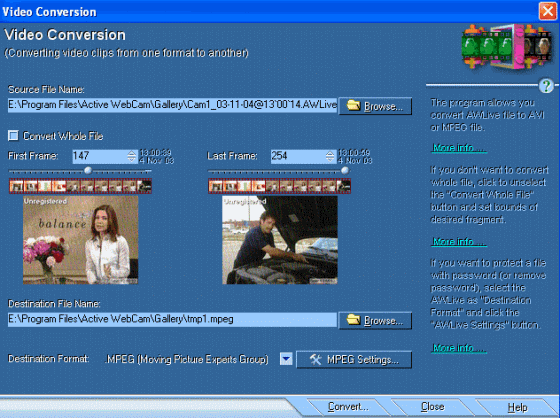 Video Conversion tool helps you edit video clips and convert them from AWLive format to AVI and MPEG files.

User Guide and FAQ - More Details