Zamby and the Mystical Crystals 1.34
A unique puzzle game in a fantasy land! Help Zamby in his quest!
Version:
1.34
Date Added:
Jun 15, 2012
File Size:
21.00MB
Downloads:
22
License:
Shareware , $9.95 to buy
System:
Windows XP/2000/Server/Vista
Limitations:
Publisher:
Kristanix Games , More products
Requirements:
DirectX 6 or above.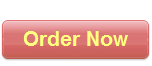 Price: US$9.95




File size: 21.00MB



See rating details