How to Play AVCHD M2TS Files with M2TS Player?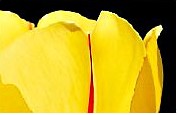 The M2TS container with filename extension .MTS or .m2ts is also used in AVCHD format. The M2TS container format used on Blu-ray discs can contain one of the three mandatory supported video compression formats MPEG-2 Part 2, H.264/MPEG-4 AVC or SMPTE VC-1 and audio compression formats such as Dolby Digital, DTS or uncompressed Linear PCM. Optionally supported audio formats are Dolby Digital Plus, DTS-HD High Resolution Audio and Dolby Lossless. The M2TS container format used on an AVCHD equipment is more restricted and can contain only H.264/MPEG-4 AVC video compression and Dolby Digital (AC-3) audio compression or uncompressed LPCM audio.
AVCHD is a high-definition and standard-definition recording format for use in digital tapeless camcorders. AVCHD is a simpler form of the Blu-ray Video standard with just one video encoding algorithm and two audio encodings. Compared to Blu-ray Video format, AVCHD can use various storage media, such as DVD media, memory cards or hard disk drives. The M2TS container contains videos recorded using AVCHD camcorders.
Play AVCHD M2TS files with VLC Media Player
Tests that we carried out with a bunch of M2TS files showed that VLC Media Player could play back the content (as it supports H.264 video and AC3 audio directly without needing DirectShow filters), but we did run into some problems with several M2TS files. Nevertheless, it is software that is certainly worth having installed on your computer as it can play almost any multimedia file.
You can get VLC player for Windows from this URL.

Step1. After install the EXE to SWF or SWF to EXE software, open it!


Step2. Click File and click the Open File option.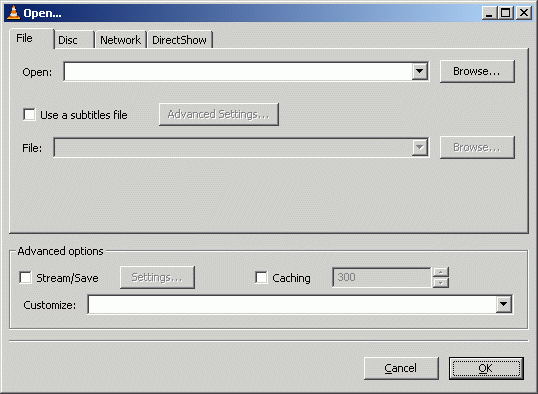 Step3. Now, click the Browse button next to the first white line at the top of the window with title "Open.." and navigate through your harddrive for the M2TS file you wish to listen to and select it..

Step4. After you have selected the file, click OK and VLC will start playing the M2TS video you chose.

What is M2TS file format?
M2TS file are used primarily with Sony hardware. Camcorders make use of M2TS in the form of AVCHD, a recording format made specifically for camcorders. Some camcorder models from Canon also use M2TS files. These files are also present on Blu-ray disc compilations, therefore they are capable of storing quite a large amount of information and data tracks. M2TS file is commonly high definition video content. However, if ripped from a Blu-ray disc, M2TS playback might be quite inconvenient.
AVCHD playback. Playing M2TS files from AVCHD folders (BDMV and CERTIFICATE) can be achieved with some other software including Picture Motion Browser(PMB), Splash, Corel WinDVD 9, CyberLink PowerDVD Ultra and BS.Player. This is probably the safest method for playback, as these two software items are literally built for playing High-definition video content, particularly Blu-ray and AVCHD.

Related Software Step by Step Guides and Tutorials:
How to convert M2TS to MKV, AVI, MPEG, MP3, MOV, etc?
How to play flash swf and flv file with swf movie player on Mac?
How to play MP4 files or play MPEG4 files with MP4 Player or MPEG4 Player?
How to copy DVD and play on PSP step by step?
How to convert SWF flash movies into redistributable Windows screensaver installer (.EXE)?
How to play flash swf and flv file with swf movie player on Mac?
How to edit Flash movies, edit SWF objects?
How to convert DVD to flash, DVD to SWF, DVD to FLV, DVD to Screensaver and exe file?