How to recover lost deleted excel file?

Use EaseUs DataRecoveryWizard . The detailed steps are as follow:

Step1. Click the "AdvancedRecovery" button on the main window of Data Recovery Wizard.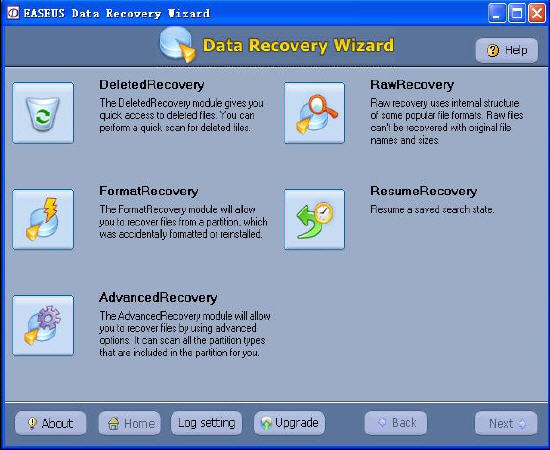 Step2. You can see the list of all logical volumes found on your computer.

Step3. Choose one of them and press the "Next" button (if you are familiar with file system details, you can change "OPTION" before pressing the "Next" button).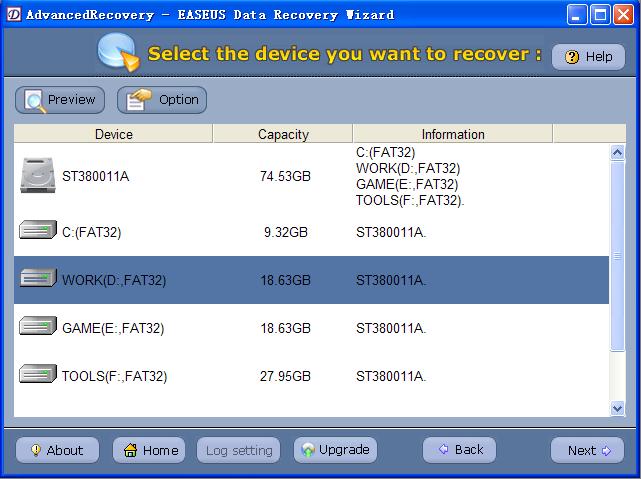 Step4. Data Recovery Wizard will read file system on selected volume.

Step5. This step may take some time depending on the size of disk space. You have to wait until scanning is finished.

Step6. Otherwise Data Recovery Wizard may not be able to find and recover lost Excel files.

Step7. After this scanning is finished, you'll see file/folder tree.

Step8. You can click "Search" or "Filter" to see search office document and right click to preview the excel file.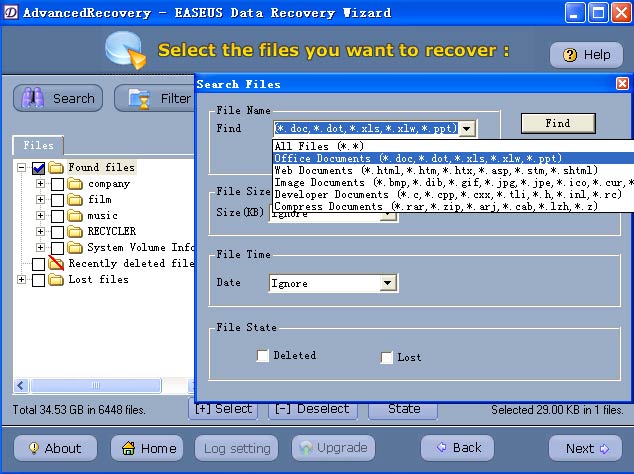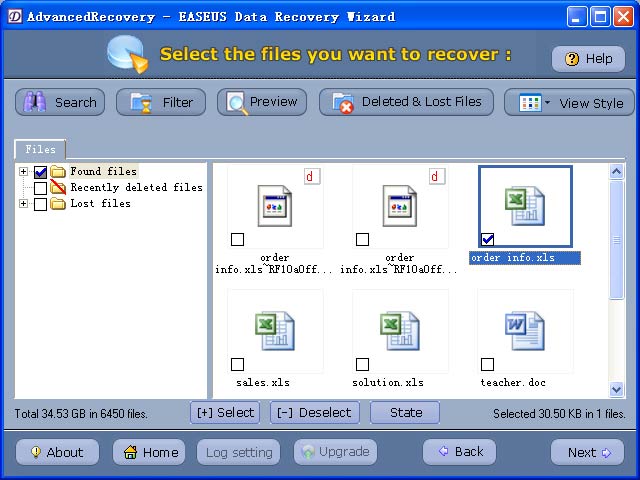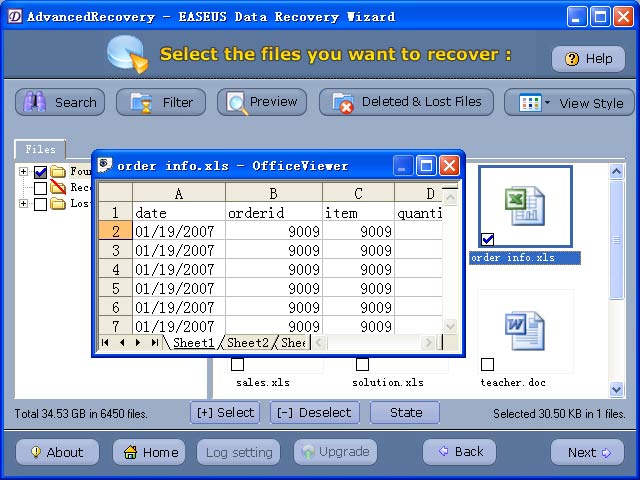 Step9. Select the file or folder that you want to recover and press the "Next" button.

Step10. Select a directory and press the "Next" button to save the data.




Related Article and Tutorials:
How to recover deleted file or folder?
How to fix repair movie video with EnhanceMovie?