How to Upgrade iTunes to iTunes 9?

New Release of iTunes 9
Recenetly, Apple has released its new iTunes software - iTunes 9 for users, which is improved much more than old version. It is said that iTunes 9 has fixed lots of program bug so that users will satisfied with iTunes player better. Now have you ever used iTunes 9 or you are still using old version iTunes player? It does not matter, now you can upgrade your iTunes player to the new iTunes 9.
As the latest version of media playing software, iTunes 9 will allow computer users to play, purchase, and synchronise music, movie, and other different formats media files. For Apple device assistant and manager, iTunes is capable to refresh your iPod player music playlist, transfer music to iPhone, Apple TV etc device, and also it will convert MP3, WMA etc. format music to AAC, AIFF etc. iTunes will be a necessary tool for Apple device holders. Now look at the following to learn how to upgrade to iTunes 9.

Step by Step Instruction - How to Upgrade iTunes to iTunes 9?
Step1. Press Windows Start button and choose "All Programs" from Windows Start Menu, browse the list and find your iTunes item.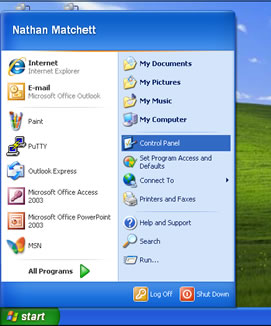 Step2. Now you will see "Apple Software Update" item in the program list, click this item and iTunes check its updates online by itselft. And then you can upgrade your iTunes to the newest iTunes 9 according to the guides tell you.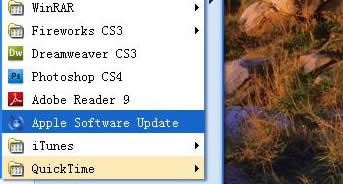 That is all about how to upgrade to iTunes 9, it is very simple for you. As a must-have Apple device management utility, Apple iTunes 9 will allow you to play, buy and sync music, movie, sound and even podcast, TV etc. to your Apple device, such as: iPod, iTouch, iPhone, iPhone 3G etc.


Related Software Step by Step Guides and Tutorials:
DRM converter to convert DRM iTunes M4P to MP3 OGG WMA step by step guide.
Mac iTunes M4P converter to convert iTunes DRM protected m4p to mp3 aac aiff wav on Mac Guide.
How to convert M4a to MP3, iTunes to MP3 AAC AIFF WAV on Mac?
How to remove DRM protection iTunes with DRM removal software on Mac?
How to transfer song from iPod to Computer or iTunes Music Library?
How to record iTunes radio stations onto iPod?
How to update ipod video through itunes step by step?