3GP Players & 3GPP Players
What is 3GP or 3GPP file format? 3GP is a simplified version of the MPEG-4 Part 14 (MP4) container format, designed to decrease storage and bandwidth requirements in order to accommodate mobile phones. It stores video streams as MPEG-4 Part 2 or H.263 or MPEG-4 Part 10 (AVC/H.264), and audio streams as AMR-NB, AMR-WB, AMR-WB+, AAC-LC or HE-AAC.
How to play 3GP or 3GPP files with 3GP player? 3GP or 3GPP format is commonly used by mobile phones that support video capture. Here are several 3GP Players or 3GPP players for different Operation Systems: 3GP Player for Windows, 3GP Player for Mac, 3GP Player for Linux, 3GP Player for Mobile Phone, and 3GP Player for Pocket PC.

RealPlayer (briefly known also as RealOne Player) is a proprietary cross-platform media player that plays a number of multimedia formats including 3GP, MP3, MPEG-4, QuickTime, Windows Media, and multiple versions of proprietary RealAudio and RealVideo formats. As a dinosaur of media player, RealPlayer supports 3GP format well and you could easily play 3GP files with it.
Besides a great 3GP Player, RealPlayer is also a all-files-supported media player, the wide range of supported formats could be RM, RMVB, FLV, RAM, MP4 and etc. So, when you're looking for a 3GP Player, RealPlayer is definitely a great choice. RealPlayer Download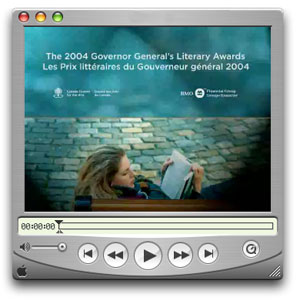 QuickTime Player is simple and clean interface gets out of the way, letting your audience focus on your message, rather than advertisements from other parties. The standalone QuickTime Player is easy for anyone to use and enjoy. You can also easily embed QuickTime movies in a Web site.
Chosen as the industry-standard codec for 3GPP (mobile multimedia), MPEG-4 HD-DVD and Blu-ray, H.264 represents the next generation of video for everything from mobile multimedia to high-definition playback .
The QuickTime file format is a track-based, container-like format that enables you to combine almost any media (audio, video, still images, text, VR, chapters and even alternate languages) in a single movie. Whata??s more, you can automate your digital media workflow on both Mac and Windows with AppleScript and Automator support. QuickTime Player Download
The KMPlayer is all-in-one media player covering various formats such as VCD, DVD, AVI, MKV, Ogg, OGM, 3GP, MPEG-1/2/4, WMV, RealMedia, QuickTime etc. It has an extra feature to play Incomplete/Damaged AVI file, Locked Media Files while downloading or sharing, Compressed Audio Album (zip, rar) and so on. It handles a wide range of subtitles and allows you to capture audio, video, and screenshots in many ways.
This video and audio player designed for Microsoft Windows can handle a wide range of subtitles and allows one to capture video, audio and screenshots. Also if you are going to use The KMPlayer you can slow down or increase playback speed, select parts of a video as favorites, set audio and video effects etc.The KMPlayer Download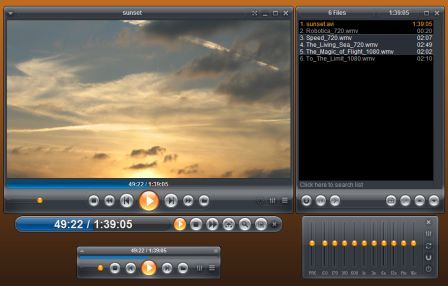 If you want a 3gp player which can play 3gp format movies which is competiable with vista and freeware, yes, 3GP Player 2009 is just what you need!
3GP Player 2009 is a free and easy to use 3gp player for your PC. 3GP Player 2009 plays all of your 3GP videos on your Pc, 3GP Player 2009 supports 3GP, 3G2 MP4, MPEG, MOV, AVI, WMV, RM. 3GP Player supports most of the video and audio codecs on the market. 3GP Player 2009 Version 1.1 may include unspecified updates, enhancements, or bug fixes. 3GP Player Download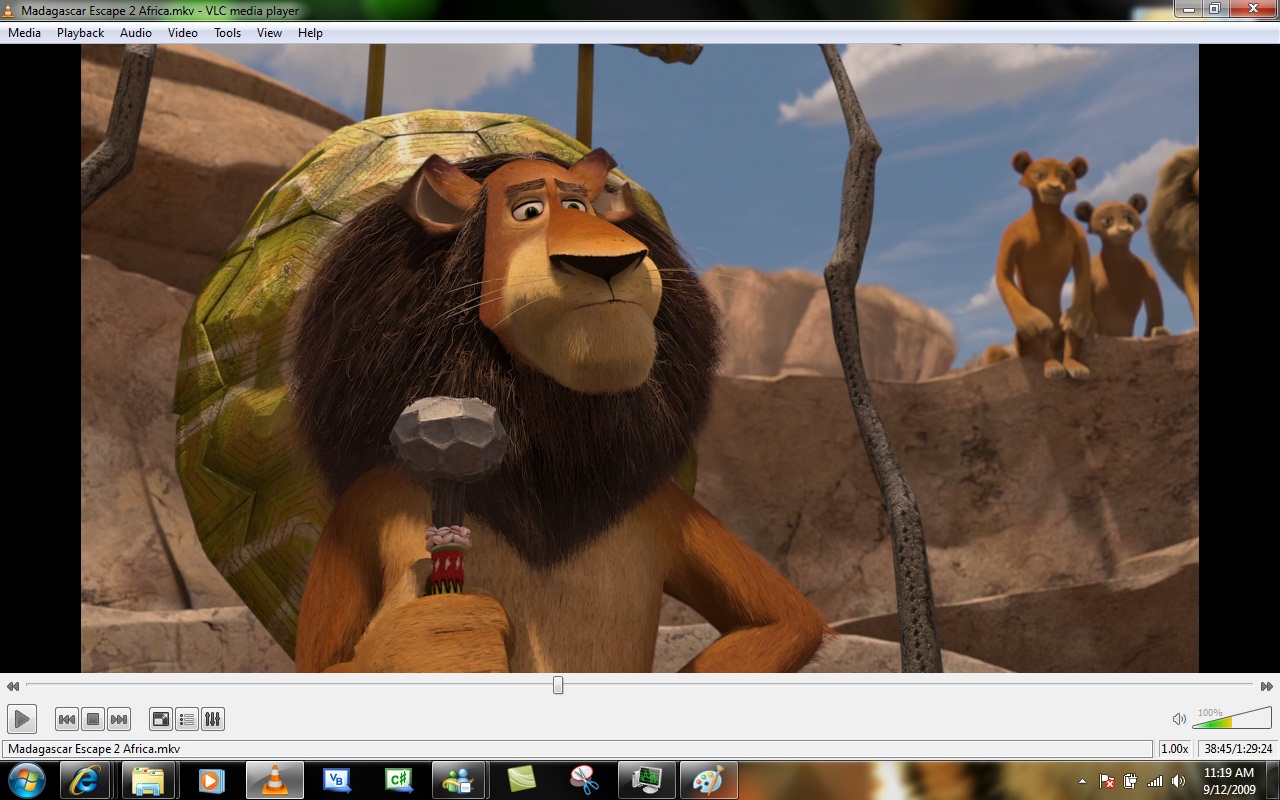 VLC Media Player (initially VideoLAN Client) is a very popular 3GP player. Besides 3GP, the highly portable multimedia player supports for various audio and video formats, including MPEG-1, MPEG-2, MPEG-4, DivX, MP3, and OGG, as well as for DVDs, VCDs, and various streaming protocols. It also can be used as a server for unicast or multicast streams in IPv4 or IPv6 on a high-bandwidth network.
VLC Media Player can function as a streaming media server. VLC Media Player is based on an open-source foundatio. Updates, fixes, and addons are released frequently. The interface is very simple and does not have a lot of distracting features that make some media players difficult to use. It is a must-have application for its ability to open just about 3GP and any other types of video filest. VLC Media Player for Mac Download

More Other 3GP Players and 3GPP Players Recommend and Download:

SMPlayer - A multimedia player supports AVI/MKV/OGM/MPEG/VOB/3GP/ASF/business card size. Download Now
HDX4 Player - Play container formats like AVI, 3GP, MKV, T MPEG4, MPEG Layer 2, Ogg, AAC or AMR. Download Now
MPlayer - It plays most MPEG/VOB, 3GP, AVI, Ogg/OGM, VIVO, ASF/WMA/WMV, QT/MOV/MP4.... Download Now
VISCOM Video Media Player - A media player, video player activex Mov, Mp4, 3gp, AVI, WMV, MPEG-1, RM, MPEG-2. Download Now
XPlayer - an fast multimedia player that plays back all types of media files AVI, 3GP, MPG, ASF, WMA, WAV, MP3... Download Now
Gold Media Player - An all-in-one player supports AVI, 3gp, ASF, FLV, Matroska, MOV QuickTime, MP4, NUT, Ogg... Download Now