Best MKV Player for Mac OS X - Play MKV Files on Mac

MKV is the typical extension for a Matroska video file. .mkv files (matroska video) is one of the three file types of Matroska. .mkv can have multiple audio tracks, multiple subtitle tracks, can have chapters and more. ( Note: Matroska is the extensible Open Standard Audio/Video container, and is similar in conception to other containers like AVI, MP4 or ASF , but is entirely Open in specification, with implementations consisting mostly of open source software. It redefines an Audio/Video container is an envelope for which there can be many audio, video and subtitles streams, allowing the user to store a complete movie or CD in a single file.) mkv vs avi, mkv vs mp4
Matroska is designed with the future in mind. So, do you expect to know which player can play well this promising files on mac? Here's the best 6 MKV Players for playing .mkv files and .mka files which can play them on Mac OS X.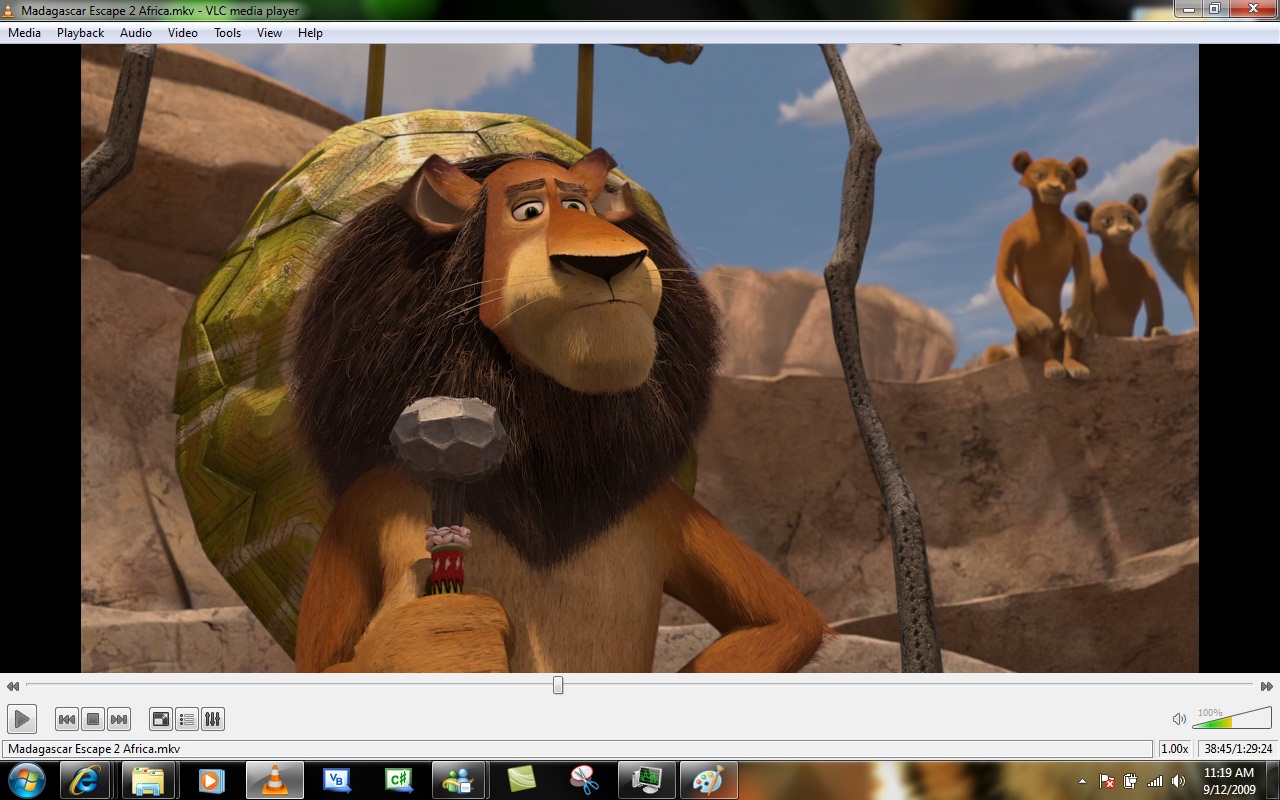 VLC Media Player for Mac OS X (initially VideoLAN Client) is a highly portable multimedia player for various audio and video formats, including Matroska (MKV) MPEG-1, MPEG-2, MPEG-4, DivX, MP3, and OGG, as well as for DVDs, VCDs, and various streaming protocols. It also can be used as a server for unicast or multicast streams in IPv4 or IPv6 on a high-bandwidth network.
VLC Media Player can function as a streaming media server. VLC Media Player is based on an open-source foundatio. Updates, fixes, and addons are released frequently. The interface is very simple and does not have a lot of distracting features that make some media players difficult to use. It is a must-have application for its ability to open just about any type of video file you throw at it. VLC Media Player for Mac Download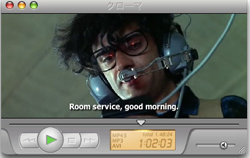 Chroma Player For Mac is a movie player for Mac optimized for playing feature movies. It plays DVD, QuickTime, DivX, AVIs, XviD, MKV and Windows Media files. Chroma Player For Mac contains optimized codecs for MPEG4, DivX, XviD, 3ivx and MS-MPEG4. It plays QuickTime movies. It plays Windows Media WMV's with Flip4Mac's components. It does AVI subtitles. It plays DVDs. It has windowed, fullscreen and overlay presentations.
DivX, 3ivX, XviD and MPEG4 are all codecs commonly found in AVI movies, as well as some QuickTime movies. Chroma has built-in support to play these common formats, as well as several codecs found in older AVIs.
Chroma can read several of the common subtitle formats. If you have a subtitle file for the movie, by simply placing the subtitle file next to the movie file will cause Chroma to automatically recognize the subtitle file and load it. MPEG Chroma Player For Mac Download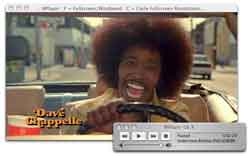 I recommend MPlayer OSX to play MKV file on Mac OS X. MPlayer OSX is project based on MPlayer (The Movie Player for Linux) port to Mac OS X platform. MPlayer OSX consist of compiled binaries of mplayer and mencoder, separate GUI for mencoder and standalone Cocoa player application based on mplayer binaries. It can plays most MPEG/VOB, AVI, Ogg/OGM, VIVO, ASF/WMA/WMV, QT/MOV/MP4, RealMedia, Matroska, NUT, NuppelVideo, FLI, YUV4MPEG, FILM, RoQ, PVA files on mac.

MPlayer OSX is binary distribution of MPlayer (The Movie Player for Linux) and comes with native GUI in MacOSX. After installation you can simply (by Drag&Drop) play almost all 3ivx, DivX 3,4,5 and other codecs files in the window or fullscreen mode. Rendering of very nice antialiased text-based subtitles is also supported.

MPlayer OSX has very good postprocessing. On every image in the movie is applied a filter to reduce square areas, which comes from codec's compression algorithm. MPlayer OSX Download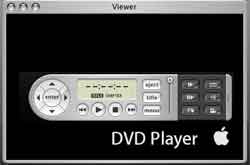 Apple DVD Player for Mac update delivers improved performance and stability, as well as support for Blue and White Power Mac G3 and Power Mac G4 systems with PCI-based graphics for Mac OS X.

Apple DVD Player for Mac V5.2 adds features for DVD authoring, including the ability to select and play the contents of a 'VIDEO_TS' folder from a local volume. This update also adds AppleScript support for selection and playback of DVD content. A Script menu makes it easy to add and run custom scripts. Also new is a 'wide' layout for the info window and various stability enhancements.

Apple DVD Player for Mac new version is V5.2 now, just download to have a try, Apple DVD Player for Mac support Mac OS X 10.1 or later. Apple DVD Player for Mac Download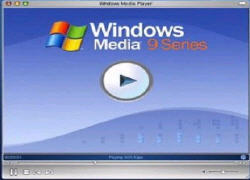 Windows Media Player for Mac 9 offers great new ways to store and enjoy all your music, video, pictures, and recorded TV. Windows Media Player for Mac play Windows Media Audio (.wma) and Windows Media Video (.wmv) files on Mac OS X or QuickTime Player.
Windows Media Player for Mac Comprehensive List of Codecs Supported:

* Windows Media Audio/Video Decode(4CC: WMV7, WMV8, WMV9)
* Decodes all CBR profiles from 5kbps to 192kbps, 8kHz to 48kHz, WMV v7 and v8, mono and stereo
* Decodes all v9 CBR profiles, from 5kbps to 320kbps, 8kHz to 48kHz, mono and stereo
* Decodes all quality based, bit rate based and peak constrained VBR profiles
* Supports WMA v1 and WMA v2 bit streams
* Decodes WMV v9 Pro downsampled to stereo
* Windows Media Audio Pro Decode
* 5.1 discrete to stereo fold down only
* Windows Media Audio Lossless Decode
* Windows Media Audio Voice Decode
* Decodes all CBR profiles from 4kbps to 20kbps, 8kHz to 22kHz, mono
* Supports Speech mode, Music Mode and more.. Windows Media Player for Mac Download
Related Mac MKV players Recommend and Download:

Arpa Kolla Player - A standalone freeware Dvd/svcd/vcd/mpg/avi/ogm/mkv/xcd player with srt support. Download Now
Windows Media Player - with Matroska DirectShow playback pack. Download Now
RealPlayer - a proprietary cross-platform media player that plays a number of multimedia formats including MP3, MPEG-4, QuickTime, Windows Media. Download Now
JPlayer - It supports to play AIFF, AU, AVI, GSM, MIDI, MP2, QT, RMF and WAV files on mac.Download Now
FCPlayer Media Player - FCPlayer is a video player and image viewer for your website.Download Now
MPEG Streamclip for Mac - a powerful high-quality Video Converter, player, editor for MPEG, QuickTime, etcDownload Now