Best MKV Players

MKV is the typical extension for a Matroska video file. .mkv files (matroska video) is one of the three file types of Matroska. .mkv can have multiple audio tracks, multiple subtitle tracks, can have chapters and more. ( Note: Matroska is the extensible Open Standard Audio/Video container, and is similar in conception to other containers like AVI, MP4 or ASF , but is entirely Open in specification, with implementations consisting mostly of open source software. It redefines an Audio/Video container is an envelope for which there can be many audio, video and subtitles streams, allowing the user to store a complete movie or CD in a single file.) mkv vs avi, mkv vs mp4
Matroska is designed with the future in mind. So, do you expect to know which player can play well this promising files? Here's the best 6 MKV Players for playing .mkv files and .mka files.
Now you can play MKV files with the best MKV player & MKV codec. But, you may also want to play your other video formats with your MKV player & MKV codec or convert MKV files to other video formats and player them with other common players. So, you'll need MKV converter.
Eztoo DVD To MKV Converter - It is powerful and easy-to-use DVD to MKV ripping software which helps you Convert Video from DVD to MKV with amazing fast and quality. With it, you can cut any segment of the DVD into MKV-H.264/MKV-DivX/MKV-MPEG-4etc.
Download Now
Pavtube MKV Converter for Mac - It is a wonderful conversion tool for converting MKV file to almost popular video formats. With it, you can get MP4, MP3, AAC, M4A, WAV, file to meet your requirement of watching videos on portable devices.
Download Now
Aimersoft MKV converter - offers powerful video editing function such as video trimming, cropping, effect setting, you can set encoding parameters including resolution, bit rate, frame rate, aspect ratio, brightness, contrast, saturation, etc.
Download Now


Best MKV Players & MKV Codecs software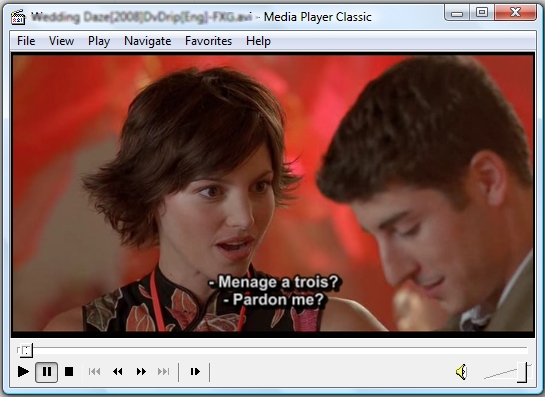 Media Player Classic is a compact media player for Microsoft Windows. The application mimics the look and feel of the old, light-weight Windows Media Player 6.4 but integrates most options and features found in modern media players. It and its heirs are standard media players in K-Lite Codec Pack.
Media Player Classic is capable of VCD, SVCD and DVD playback. It has built-in codecs for Matroska (MKV), MKA, MPEG-2 video with support for subtitles and codecs for LPCM, MP2, AC3 and DTS audio, and also contains an improved MPEG splitter that supports playback of VCDs and SVCDs using its VCD/SVCD/XCD Reader. Media Player Classic Download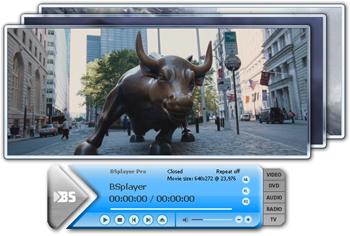 BSPlayer is a free media player for the worldwide consumers and therefore is equipped with a extensive subtitle options which enable the users to watch video content with subtitles from many popular subtitle formats ( MKA, MicroDVD .sub, VobSub .sub + .idx, SubViewer .sub, (Advanced) SubStation Alpha .ssa or .ass, SubRip .srt, VPlayer .txt...).
BSPlayer is used by more than 70 millions of users throughout the world and it has been translated into more than 90 languages. All the downloaded versions of the FREE version exceed the sum of all downloads of competitive media players and payable DivX or DVD players. Because it does not use much of the CPU processing resources it is suitable for all those who use slightly less capable computers for their multimedia playback. BSPlayer Download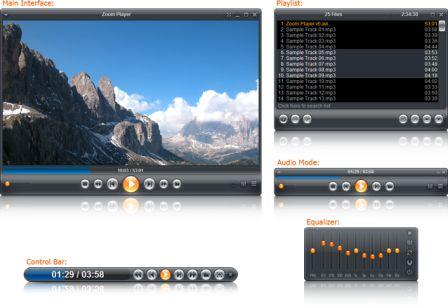 Zoom Player is the most Powerful, Flexible and Customizable DVD and Media Player for the Windows PC platform. Using our powerful Smart Play technology, more image, audio and video media formats play with less hassle, increased stability and better performance. It employs a slick and simple user interface, combined with easy to access features while at the same time providing advanced control dialogs over every feature imaginable.
Zoom Player is capable of playing all common media formats and quite a few of the not so common, including: AVI, Matroska (MKV), QuickTime (MOV), Cellphone 3GPP (3GP), Flash (SWF), RealMedia (RA/RM/RMVB/RAM), Windows Media Format (ASF/WMV/WMA including DRM with WMV Professional version)...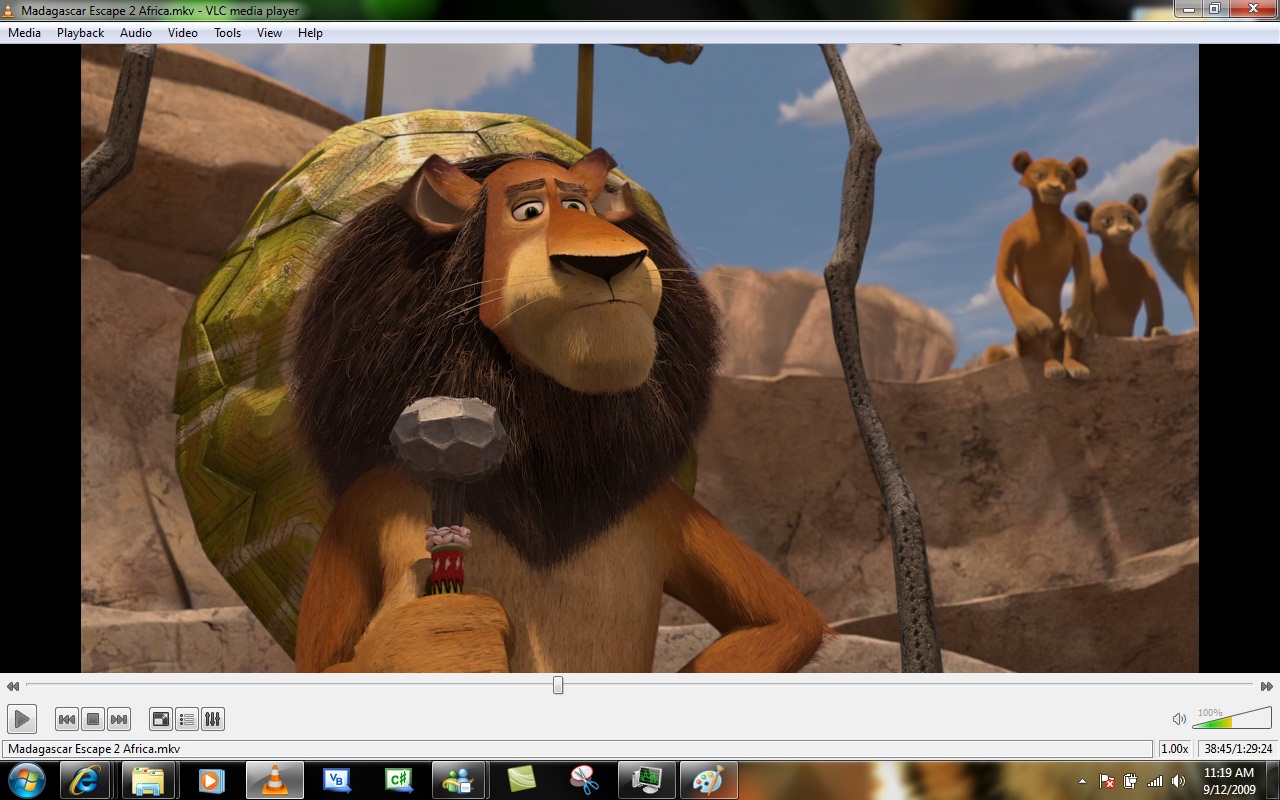 VLC Media Player (initially VideoLAN Client) is a highly portable multimedia player for various audio and video formats, including Matroska (MKV) MPEG-1, MPEG-2, MPEG-4, DivX, MP3, and OGG, as well as for DVDs, VCDs, and various streaming protocols. It also can be used as a server for unicast or multicast streams in IPv4 or IPv6 on a high-bandwidth network.
VLC Media Player can function as a streaming media server. VLC Media Player is based on an open-source foundatio. Updates, fixes, and addons are released frequently. The interface is very simple and does not have a lot of distracting features that make some media players difficult to use. It is a must-have application for its ability to open just about any type of video file you throw at it. VLC Media Player for Mac Download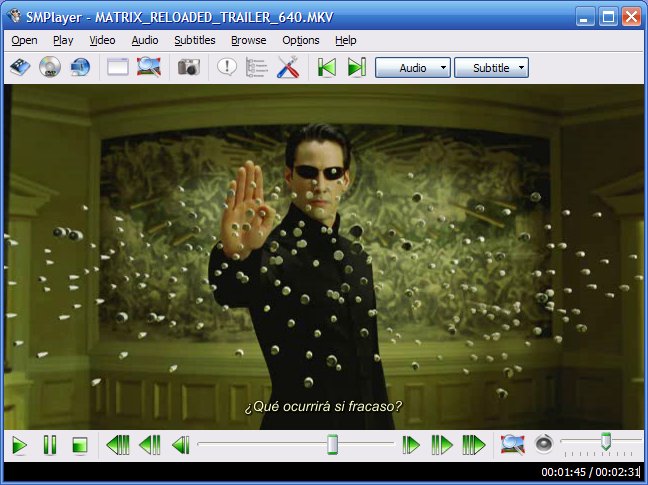 SMPlayer is a new multimedia player. It uses the award-winning MPlayer as engine, so it's able to play the most known video & audio formats without the need of external codecs. Supported formats: AVI, Matroska (MKV), OGM, MPEG, VOB, 3GP, ASF, MOV, WMV, MP3, Ogg, DVD, Internet streams.
SMPlayer intends to be a complete front-end for MPlayer, from basic features like playing videos, DVDs, and VCDs to more advanced features like support for MPlayer filters and more.
SMPlayer remembers the settings of all files you play. So you start to watch a movie but you have to leave... don't worry, when you open that movie again it will resume at the same point you left it, and with the same settings: audio track, subtitles, volume...SMPlayer Download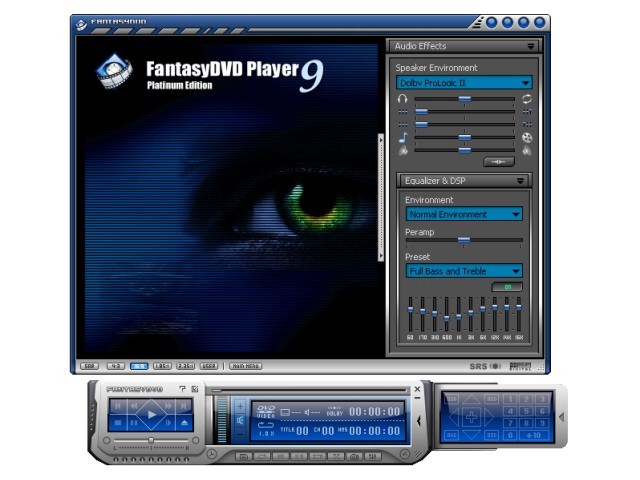 FantasyDVD is an exquisite and powerful software DVD player, with the same features and controls of the living- room DVD player. Supports over 70 video and audio media files including TS, TP, TRP, MPEG2 HDTV, WMV HDTV and Matroska (MKV), MKA, and MKS.
Its advanced video and audio technologies deliver the highest quality viewing and listening experience possible on the PC.
FantasyDVD has a perfect DVD navigation system, rich audio and video effects, is stable and easy use, and can meet all the demands of DVD playing. Supports 2 - 7.1 channel audio output, dolby ProLogic, Dolby ProLogicII and SRS TruSurround XT audio output mode. Supports Low frequency effect(LFE), High frequency effect(HFE), 10 Band Equalizer, Echo\Delay etc.s expansion function. FantasyDVD Player Download