BlueXpand 6.0
BlueXpand is an easy-to-use handheld device files manager and explorer. It works via bluetooth and irda and heps you to manage files on your handset. Using BlueXpand you can manage photos, videos and music on your handheld devices in easiest way. BlueXpand works with any known bluetooth or irda enabled cell phones and PDA which supports File Transfer Profile. BlueXpand allows you to create and detele folders, upload and download files and more other things with your handset file system.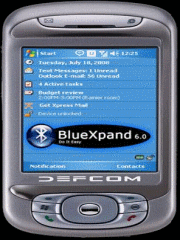 Download Free Trial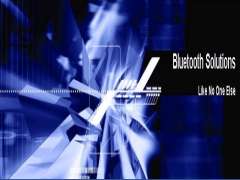 Wireless Communication Library (also known as Bluetooth Framework in privious editions) is the complete solution for software developers who want to add support for Bluetooth, IrDA and Serial ports communication into their applications.

WCL includes complete components set for using it with Borland Delphi, Borland Developer Studio, Microsoft Visual Studio .NET, Microsoft Visual C++ and Microsoft Visual Basic 6.

WCL has special designed class for repid developing Bluetooth Proximity Marketing applications.

Download Free Trial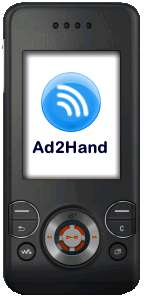 Advertising to Mobile phones using our Bluetooth Marketing software is one of the new ways to get ahead of your competitors, Bluetooth Marketing will reduce costs and increase the return on investment compared to your usual advertising techniques. We are able to smooth out these issues with Bluetooth Marketing. When using Proximity Marketing via Bluetooth it is possible to target potential customers in a local area like a Club or Conference center and because nearly every person in the UK has a mobile phone and most of the mobiles are Bluetooth enabled you can send out Calendar events, Address information, Images, audio or event video.


Download Full Version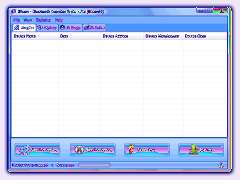 BMon is a Bluetooth monitor suite that monitors Bluetooth devices (with their Bluetooth on) and add them to a database for later review.Also BMon can analyze each devices manufacturer and device class.Monitoring can be done within specific interval from 30 to 90 seconds.BMon log the active devices to a database that can be used for printing or editing.
Download Free Trial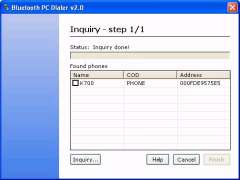 Bluetooth PC Dialer has been developed to solve this issue of making a phone call to a number not stored in the mobile phone. With Bluetooth PC Dialer a phone call is never more then one click away independent of where the number is located. DialItNow is both a stand-alone application and an Outlook plug in. With the Outlook plug in you can call the sender of an email by highlighting the email and press the Bluetooth PC Dialer call button. It is also possible to call directly from any contact.
Bluetooth PC Dialer provides full call control via the PC. Initiate the call and then hang it up with a single key press. If the user terminates the call or this is done on the local phone, it is automatically reflected in the program!
Bluetooth PC Dialer is perfect if you have a Bluetooth or normal headset. Leave the phone in your pocket, initiate the call with Bluetooth PC Dialer and then take it with your headset. This is the ultimate centre call centre functionality.
Download Full Version
Other software of this kind including:
BluetoothWorks Wizard allows you to detect all Bluetooth-enabled devices around your computer and discover all services that are offered by discovered Bluetooth devices.
With this program you can analyze and scan local Bluetooth network using Microsoft Windows XP SP2 or Microsoft Windows Vista.
BlueSender is a bluetooth advertising application that allows you to transfer files from a computer equipped with a Bluetooth adapter to all Bluetooth devices such as telephones, PDAs and others within a range of around 30 meters.
What is Blueeee!? Blueeee! is a FREE bluetooth instant messenger for mobile phones.