M2TS Player & M2TS Codec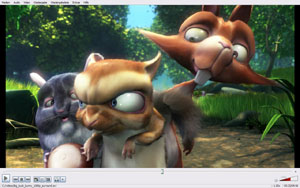 What is M2TS file format? M2TS files are used primarily with Sony hardware. Camcorders make use of M2TS in the form of AVCHD, a recording format made specifically for camcorders. Some camcorder models from Canon also use M2TS files. These files are also present on Blu-ray disc compilations, therefore they are capable of storing quite a large amount of information and data tracks.
The .m2ts is a container file format for multiplexing audio, video and other streams. It is based on the MPEG-2 transport stream container. This format is commonly used for high definition video. The M2TS format is a standard used on Blu-ray Video discs. Blu-ray Disc Video titles authored with menu support are in the BDMV (Blu-ray Disc Movie) format and contain audio, video, and other streams in BDAV container, which is based on the MPEG-2 transport stream format.
The M2TS container with filename extension .MTS or .m2ts is also used in AVCHD format. The M2TS container format used on Blu-ray discs can contain one of the three mandatory supported video compression formats MPEG-2 Part 2, H.264/MPEG-4 AVC or SMPTE VC-1 and audio compression formats such as Dolby Digital, DTS or uncompressed Linear PCM. Optionally supported audio formats are Dolby Digital Plus, DTS-HD High Resolution Audio and Dolby Lossless. The M2TS container format used on an AVCHD equipment is more restricted and can contain only H.264/MPEG-4 AVC video compression and Dolby Digital (AC-3) audio compression or uncompressed LPCM audio.
What is AVCHD file format? AVCHD is a high-definition and standard-definition recording format for use in digital tapeless camcorders. AVCHD is a simpler form of the Blu-ray Video standard with just one video encoding algorithm and two audio encodings. Compared to Blu-ray Video format, AVCHD can use various storage media, such as DVD media, memory cards or hard disk drives. The M2TS container contains videos recorded using AVCHD camcorders.
How to play m2ts files with M2TS players or M2TS Codecs? M2TS file is commonly high definition video content. However, if ripped from a Blu-ray disc, M2TS playback might be quite inconvenient. So how to play M2TS file to get best experience on your PC? Here ate the best M2TS player and M2TS Codecs to play AVCHD m2ts I prefered.
Now you can play ACHD M2TS format files with M2TS player & codec. You can also convert your M2TS format files to other video formats and player your M2TS files with common players such as AVI player, VOB player, WMV and so on. So you may need the best M2TS converter
MTS M2TS Converter for Mac - an excellent conversion tool for converting MTS/M2TS file to almost all popular video formats. With it, you can get MP4, MKV, MOD, FLV, WAV, file to meet your needs of watching videos on your portable devices.
Download Now
Emicsoft M2TS Converter - a fast and professional video software can help you convert from M2TS to MPEG-4, H.264/MPEG-4 AVC, MOV, M4V, AVI, DivX, XviD, ASF, WMV, MPEG-1, MPEG-2, 3GP, 3GPP, MKV, FLV, SWF, VOB, DV, Super VCD, etc.
Download Now
4Easysoft M2TS Converter - this software has been designed to convert M2TS files, mange and enhance your M2TS files. This M2TS files Converter can convert M2TS to MKV, AVI, WMV, MP4, FLV, SWF, HD videos and more with fastest and most efficient way.
Download Now


Best M2TS Players & M2TS Codecs software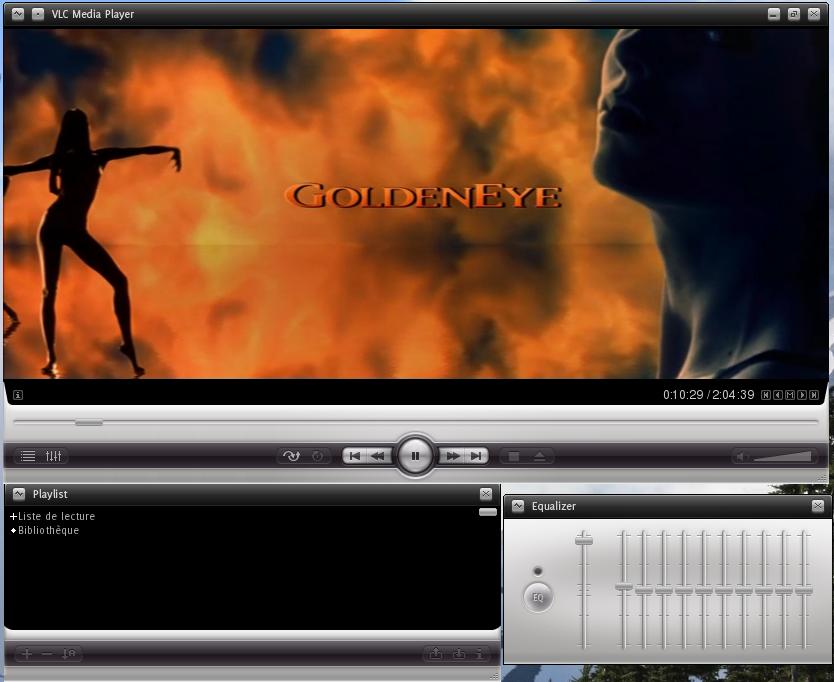 I find a very powerful software - VLC media player. It is a highly portable multimedia playerfor various audio and video formats and multimedia framework capable of reading most audio and video formats (MPEG-2, MPEG-4, H.264, DivX, MPEG-1, mp3, ogg, aac ,m2ts...) as well as DVDs, Audio CDs VCDs, and various streaming protocols.
VLC media player can also be used as a media converter or a server to stream in unicast or multicast in IPv4 or IPv6 on networks. It doesn't need any external codec or program to work. VLC media player input media support: UDP/RTP Unicast, UDP/RTP Multicast, HTTP / FTP, MMS, TCP/RTP Unicast, File, DVD Video 1, Video CD / VCD, SVCD 2, Audio CD (no DTS-CD), DVB (Satellite, Digital TV, Cable TV), MPEG encoder 3, Video acquisition.
VLC media player video formats support: MPEG-1/2, DIVX (1/2/3), MPEG-4 ASP, DivX 4/5/6, XviD, 3ivX D4, H.261, H.263 / H.263i, H.264 / MPEG-4 AVC, Cinepak,AVCHD m2ts, Theora, Dirac / VC-2, MJPEG (A/B), WMV 1/2, WMV 3 / WMV-9 / VC-1 , Sorenson 1/3 (Quicktime), DV (Digital Video), On2 VP3/VP5/VP6, Indeo Video v3 (IV32), Real Video 1/2, Real Video 3/4. VLC media player Download
I recommend Picture Motion Browser(PMB). Picture Motion Browser(PMB) is an easy-to-use PC application that takes the hard work out of sorting the biggest media collection. With this software, you can automatically organise pictures and movies into folders or according to the date that they were shot, simply by importing them into your VAIO. For example, you can see the record of a child's growth by viewing pictures in chronological order, quickly and easily.
Picture Motion Browser(PMB) is an easy-to-use PC application that takes the hard work out of sorting the biggest media collection. With this software, you can plays back AVCHD(m2ts) files on most computers. You can automatically organise pictures and movies into folders or according to the date that they were shot, simply by importing them into your VAIO. PMB is also equipped with Highlight Index. It's easy to search for the images.
PMB is enhanced with photo editing functions to automatically correct photo brightness and contrast, as well as adjust brightness, tone gradation, saturation and sharpness, and make Red-eye Correction. Picture Motion Browser Download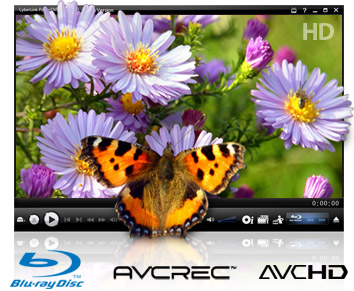 Cyberlink PowerDVD Ultra supports playback of the AVCHD m2ts files and a whole host of other high definition formats. In addition to playing back your HD camcorder files, PowerDVD Ultra plays back Blu-ray and HD-DVD disks (with the accompanying drives connected, of course). PowerDVD Ultra also makes it possible to expand your HD video editing options, by using the included codecs to render the AVCHD M2TS video in apps like VirtualDub.
PowerDVD play Blu-ray movies in spectacular quality with PowerDVD, the premiere Player Software on your PCTrueTheater Technology for maximizing your DVD Playback: Just when you thought DVD movie quality couldn't get any better, PowerDVD 9 DVD Playback Software introduces TrueTheater technology that radically enhances your viewing pleasure.
PowerDVD can play more HD video formats like MPEG-4 AVC (H.264), MPEG-2 HD, WMV-HD, and SMPTE VC-1 files with the world's no.1 Blu-ray/DVD playback software, PowerDVD; redefining the high-definition landscape in movie experiences. Cyberlink PowerDVD Ultra Download

BS.Player is a Windows based multimedia player that plays all types of media files (AVI / MPG / ASF / WMV / WAV / AVCHD m2ts / FLV YouTube videos / MP3) and specializes in video and DivX playback.
BS.Player is also a AVCHD player and enables you to display AVCHD video format movies (Advanced Video Codec High Definition) used in digital tapeless camcorders. It can automatically search and download missing subtitles for currently playing video, if available.
BS.Player is the software movie and media player that supports all popular video and audio media file types, containers and formats such as: DivX, Xvid, avi, mpg, mpeg-1, mpeg-2, mpeg-4, 3ivx, YouTube streaming video, AVCHD m2ts (avchd player), QT QuickTime mov, RM Real media, OGM, Matroska , mkv, asf, wmv, DV, m1v, m2v, mp4, mpv, swf, vob and wav, mpa, mp1, mp2, mp3, Ogg, aac, DTS, Dolby Surround, Dolby digital DD 5.1 - AC3, aif, ram, wma, flv (Flash and YouTube Video) and much more! . BSplayer Download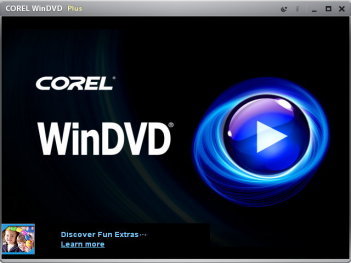 WinDVD is a commercial video player and music player software for Windows. It enables the viewing of DVD-Video movies on the user's PC. DVD-Video backups stored on hard disk (created using software such as DVD Decrypter) can also be played. WinDVD player can also be used to play videos and audio/music files in other formats encoded with different codecs, for instance DivX, Xvid, WMV video and MP3 and AAC audio. Newer versions also support full Blu-ray Disc and HD DVD playback with menus, with CPRM DRM support.
WinDVD supported video formats/codecs: MPEG1, MPEG2, MPEG-TS and MPEG2 HD, DVD-Video, MiniDVD, AVCHD m2ts, MPEG4, Xvid, DivX, DivX Pro, H.264/MPEG4 AVC, VC-1, WMV HD, DVD-VR, DVD+VR, 3GPP and 3GPP2, QuickTime, RealMedia/RealVideo, Blu-ray Disc and HD DVD etc.
WinDVD supported audio formats/codecs: WAV, MP3, AAC, LPCM, MLP Lossless, Dolby Digital (5.1) and Dolby Digital (2.0), Dolby Digital EX, DTS 2.0 and 5.1, DTS Neo:6, DTS 96/24, DTS-ES Discrete, RealMedia/RealAudio. WinDVD Download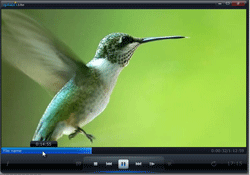 Splash can watch your HD recordings and movies on your PC. Play all your High Definition MPEG-2 and AVC/H.264 camcorder clips and movies, incredibly fast, smooth, with no problems, no glitches. You don't need any additional codecs. Download, install, watch.
Splash takes about one second to start application and High Definition video playback! Watch High Definition movies and digital television (DVB-T). Enjoy the best video quality and unique user experience.
Splash support play formats:MPEG-4 AVC/H.264, VC-1, MPEG-2, BD Playback, AVI. Splash HD-Camsupport can play AVCHD(include M2T,M2TS, MTS, TS ), MOV, MP4, MPG, MKV, AC-3, MPEG Layer I/II, AAC LC, HE-AAC, LPCM, DTS, HD Audio Codecs. Splash Download

Related M2TS Player & Codec Recommend and Download:

ALLPlayer - a free media player which can be used to play all known formats includes m2ts files. Download Now
MPlayer - Multimedia player with AAC/MP4 decoding through FAAD2, can play m2ts files. Download Now
Windows Media Player - to store and enjoy all music, video (included AVCHD m2ts formats), pictures, and recorded TV. Download Now
iSkysoft M2TS Converter for Mac - convert all popular video files from one to another, supports video formats such as M2TS, MPEG, MP4, etc. Download Now
MMshall M2TS TOD Converter -convert HD video(M2TS, MTS, TOD, MOD...) and other media video(such as vob flv dat 3gp mov...) to Divx AVI,etc. Download Now
Raize HD Video Converter - Convert AVCHD m2ts, m2t, mts HD video files to AVI, MPEG, WMV, DivX, Xvid, MP4 and more video and audio formats. Download Now