Media Player Classic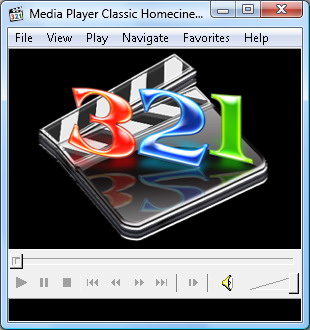 Media Player Classic (MPC) is a compact media player for Microsoft Windows. The application mimics the look and feel of the old, light-weight Windows Media Player 6.4 but integrates most options and features found in modern media players. It and its heirs are standard media players in K-Lite Codec Pack.
Media Player Classic Overview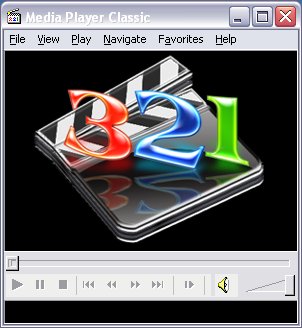 Media Player Classic was originally created and maintained by a programmer named "Gabest". It was developed as a closed-source application, but later relicensed as free software under the terms of the GNU General Public License. MPC is hosted under the guliverkli project at SourceForge.net. The project itself is something of an umbrella organization for works by Gabest.
Media Player Classic is capable of VCD, SVCD and DVD playback, without the need to install any additional software or codecs. It has built-in codecs for MPEG-2 video with support for subtitles and codecs for LPCM, MP2, AC3 and DTS audio, and also contains an improved MPEG splitter that supports playback of VCDs and SVCDs using its VCD/SVCD/XCD Reader. On October 30, 2005 Gabest added *.mp4 and MPEG-4 Timed Text support. An AAC decoding filter has been present in MPC for a while, which makes MPC suitable for AAC playback in MP4, and an alternative to Winamp and iTunes.

Media Player Classic is primarily based on the DirectShow architecture, and therefore automatically uses installed DirectShow decoding filters. For instance, after the open source DirectShow decoding filter ffdshow has been installed, fast and high quality decoding and postprocessing of the DivX, Xvid, H.264 and Flash Video formats is available in MPC.

MPC provides DXVA beta support, for newer nVidia and ATI video cards when using an H.264 or VC-1. This provides hardware-acceleration for playback.

In addition to DirectShow, MPC can also use the QuickTime and the RealPlayer architectures (if installed on the computer) to play their native files.
Media Player Classic supports native playback of OGM and Matroska container formats. However, OGM audio playback is limited by a lack of support for the CoreVorbis DirectShow filter, which mainly affects newer OGM files (c. 2006). The crux of this problem is that MPC is hard-coded to use an older Vorbis filter, so even if one installs newer filters, MPC is unable to use them.
License: Freeware | Size: 2.1 MB
Platform:Windows XP/2000/98/ME