MOV Player & MOV Codec

What is MOV file? The MOV file format is a multimedia container format that can store one or more tracks of data such as video, audio, text, and effects. Each track can either contain a digitally encoded media stream, playable using the appropriate codec, or a data reference to a media stream located in another file. There are some cool websites which have some really good information pertaining to MOV files.
How to Play MOV files on the Computer? MOV is the filename extension for the QuickTime multimedia file format that supports many compression codecs such as MPEG-4, H.264, Sorenson and Avid DNxHD. Of course you can use Quick Time to play mov files, and now you have other alternatives. One is the QuickTime Alternative, which will introduce to you later, enables more players to play MOV files. So, If you want to play MOV files in Windows Media Player or any other DirectShow-based players, just install the alternative or use the following selected converters to multiply your choice.
Now you can play MOV files with the best MOV player & MOV codec. But, you may also want to play your other video formats with your MOV player & MOV codec or convert MOV files to other video formats and player them with other common players. So, you'll need MOV converter.
MOV Converter - a splendid tool for MOV to AVI, MOV to MPEG, MOV to WMV, MOV to DVD, MOV to VCD and MOV to MP4 video converter. It supports convert MOV, QT files to DVD-Video files and VCD/SVCD image(*.bin,*.cue).
Download Now
RZ MOV Converter - convert any video andio files(Avi, MP4, Flv, 3GP, MPG, TS, M2TS, WMV, MKV, RM, RMVB, OGG) to MOV video files. Built-in more video edit tools, Video joiners, splitters, Video organizers, Video Preview.
Download Now
Tutu X to MOV Converter - Tutu X to MOV Converter is an efficient tool and used to batch convert MOV files to other formats, which can convert MOV file with excellent quality, such as AVI to MOV, MPEG to MOV, and WMV to MOV etc.
Download 1


Best MOV Players & MOV Codecs software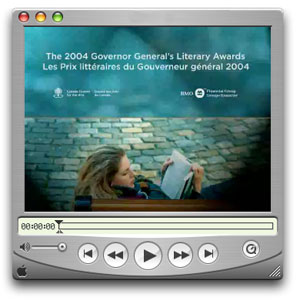 MOV is a file extension used by the QuickTime media player. QuickTime is a multimedia framework, developed by Apple Computer Inc., which also provides essential support for software packages including iTunes. QuickTime is distributed free of charge and is available on Linux, Mac OS, Mac OS X and Microsoft Windows operating systems. MOV files are common on the Web, but in order to play these files you may need to install an extra software component (allowing your particular media player to view MOV files), or convert the MOV file into another file format.
The QuickTime file format is a track-based, container-like format that enables you to combine almost any media (audio, video, still images, text, VR, chapters and even alternate languages) in a single movie. Whata??s more, you can automate your digital media workflow on both Mac and Windows with AppleScript and Automator support.
Quick Time Download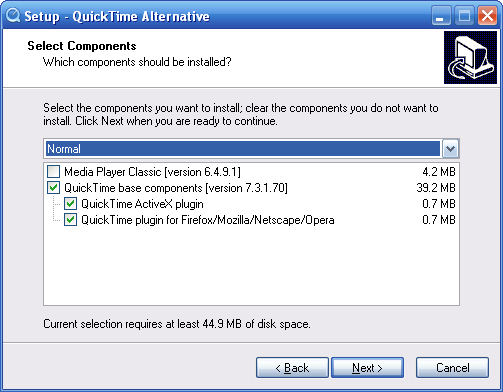 Are you looking for an alternative which can support the openly-documented MOV files? QuickTime Alternative is an all-in-one freeware package made for the Windows operating system that enables more players to play MOV files. Normally, the latest version of QuickTime would have to be installed to play MOV files, however QuickTime Alternative takes several codecs from QuickTime 7 (though it is not a licensed Apple product). It also includes web browser plugins for Internet Explorer, Mozilla Firefox, Opera and Netscape, and comes packed with Media Player Classic also known as MPC star.
That is, QuickTime Alternative will allow you to play QuickTime files (.mov, .qt, .3gp and other extensions) without having to install the official QuickTime Player. It also supports QuickTime content that is embedded in webpages. QuickTime Alternative Download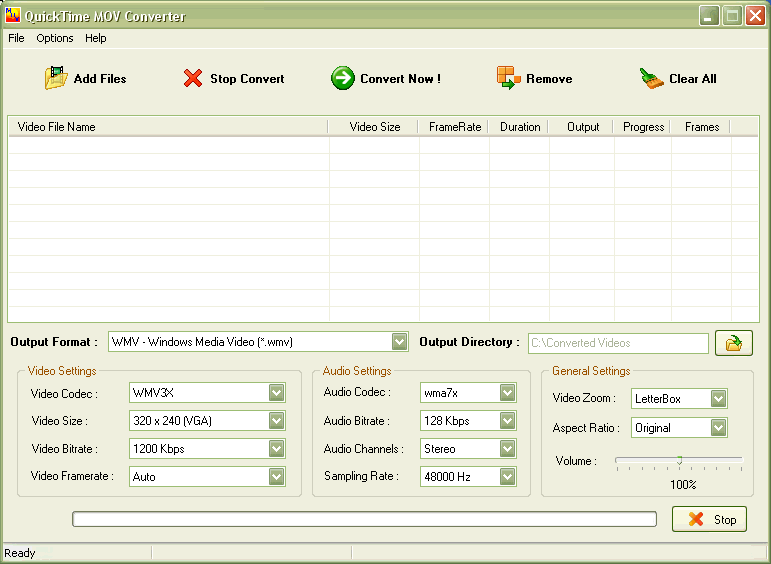 QuickTime MOV Files Converter enables you to convert MOV, QT, MP4 and M4A files to AVI, MPEG, DivX, WMV, MPEG-4, 3GP and other formats. Support for iPod , Zune, mobile phone and other portable players. It also acts as a audio extractor enabling you to extract audio from MOV video files and convert to MP3, WMA, WAV, AAC, M4A and other audio formats.
With QuickTime MOV Files Converter you can convert your video to multimedia devices such as iPod, Zune, Apple TV, PSP, MP4 player, mobile phone and other devices. Features: - Convert MOV, QT, MP4 and M4A to all popular formats - Support conversion to AVI, WMV, MPEG, MP4, RM and MOV formats - Support conversion to Flash SWF and FLV formats - Support conversion to MP3, AAC, M4A, WMA, RA audio formats - Convert to iPod, Zune, PSP, Creative Zen, Archos and iRiver portable player formats - Batch Job Conversion - Facilities to change Frame Rate,video resolutions and other parameters - Stunningly fast conversion with efficient encoder - Clear visual progress indicator . QuickTime MOV Converter Download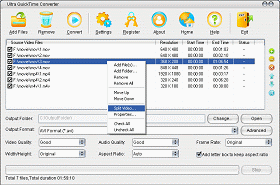 Ultra QuickTime Converter is a powerful tool to help you convert QuickTime MOV, QT, MP4, M4V files to AVI, DivX, Xvid, MPEG1, MPEG2, VCD,DVD,WMV, MP4, 3GP, FLV formats.
With the fast and powerful QuickTime video decoder inside, Ultra QuickTime Converter supports almost all MOV, QT, MP4, M4V files, even QuickTime Player has not been installed.
Integrated High-speed MPEG-2 encoder which let you make DVD-Video files(VIDEO_TS, AUDIO_TS) and VCD/SVCD image(*.bin,*.cue), so you can burn VCD/SVCD/DVD disc easily from QuickTime files by using third-party burning tools. It is a software program for converting video formats at fast speeds and high quality. Very user-friendly interface and Quality Profiles realize 1-click to be professional. Ultra QuickTime Converter Download

More MOV Players and MOV Codecs Recommend and Download:

QuickTime MOV Converter Pro - Convert MOV to AVI, MPEG, MP4, WMV, 3GP, MP3, iPod, iPhone, Zune, Zen . Download Now
MOV Converter - MOV to AVI, MOV to MPEG, MOV to WMV, MOV to DVD, MOV to VCD and MOV to MP4... Download Now
AVCWare QuickTime Converter - Convert QuickTime MOV files to other video and audio formats WMV, AVI, MPEG, etc. Download Now
RZ MOV Converter - Convert Avi, MP4, Flv, 3GP, MPG, TS, M2TS, WMV, MKV, RM, RMVB, OGG, Wma, MP3, M4A, AAC, AC3, etc. to MOV files.. Download Now
ImTOO MOV Converter - A powerful easy and fast MOV to video and audio converter with high quality .... Download Now
MPlayer - It plays MPEG, VOB, AVI, Ogg, OGM, VIVO, ASF,WMA, WMV, MOV, MP4, MKV, NUT, FLI, NuppelVideo, YUV4MPEG, RoQ, PVA... Download Now