MP3 Player & MP3 Codec for Windows Media Player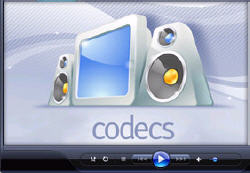 Codec is a short name for coder-decoder, the software that takes a raw data file and turns it into a compressed file. Because compressed files only contain some of the data found in the original file, the codec is the necessary "translator" that decides what data makes it in to the compressed version and what data gets discarded.
Mp3 files need Mp3 codec for high- quality audios. So MP3 codec for windows media player is needed.
Different codecs translate in different ways, so a video file compressed using the Intel Indeo codec will be different from a file compressed using the Cinepak codec, for example. Sometimes the difference is noticeable, sometimes not, but it's good to be aware of what codecs are best for what you're trying to do in order to maintain the best ratio of file size to quality.

Mp3 player is software that you need in order to listen to MP3 audio files. Mp3 is a basic audio music format of most popular files. There are so many players available out there, from the simple ones to those with all the bells and whistles. The choices available can be quite confusing for beginners.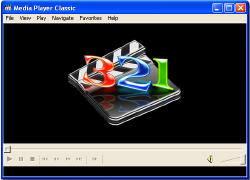 Windows Essentials Codec Pack, or WECP for short, is one of the most comprehensive collection of Media Codecs, Filters, Splitters and other tools that will enable you to play 99% of all the movies, music and flash files you download off the internet.
Windows Essentials Media Codec Pack also includes a set of powerful filters that can enhance the video quality as well as audio quality and it comes complete with an automatic update service that will keep your computer up-to-date with the latest software upgrades as soon as they become available.
Download Free Trial
Lettore MP3 is a multimedia player, complete of equalizer and full support of MP3, WMA, CDA and OGG files. Moreover it reproduces WAV files and it manages audio plugins and graphic skins.

The player is complete of a ripper for cd-audio, Lettore MP3 can record in WAV format, Windows Media Audio (WMP9 required) and OGG/Vorbis files. To make it work properly you need to install Internet Explorer 4.0 or higher and for a good visualization you have to set the desktop with more than 256 colors. The file is auto-installing and it creates the link for the execution.
Download Free Trial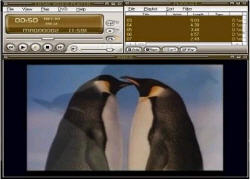 Total Video Player is a media player supporting 3gp, Mp4, H264, Mov, Flv and all other popular video and audio formats (Mp3, Wma, Ogg, Mpeg-1,Mpeg-2, etc.) as well as DVDs, CD Audio and Swf Flash Files.
Not need install any video codecs with this small size Total Video Player to play almost any media formats!
Total Video Player is provided as freeware for private (non commercial only) or educational use (including non-profit organization)
Download Free Trial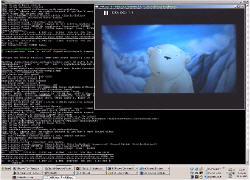 MPlayer
is a movie player which runs on many systems. It plays most MPEG/VOB, AVI, Ogg/OGM, VIVO, ASF/WMA/WMV, QT/MOV/MP4, RealMedia, Matroska, NUT, NuppelVideo, FLI, YUV4MPEG, FILM, RoQ, PVA files, supported by many native, XAnim, and Win32 DLL codecs. You can watch VideoCD, SVCD, DVD, 3ivx, DivX 3/4/5, WMV and even H.264 movies.
MPlayer
can play most standard video formats out of the box and almost all others with the help of
external codecs
. MPlayer currently works best from the command line, but visual feedback for many functions is available from its onscreen status display (OSD), which is also used for displaying subtitles. MPlayer also has a GUI with skin support and several unofficial alternative graphical frontends are available.
Download Free Trial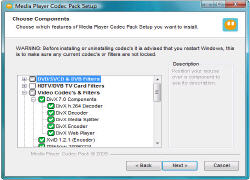 Media Player Codec Pack is a simple to install package of codecs/filters/splitters used for playing back music and movie files. with Media Player Codec Pack you can play 99.9% of files through your media player, along with XCD's, VCD's, SVCD's and DVD's.

Media Player Codec Pack also included in the package are a number of encoder codec's, allowing you to encode files in formats such as DivX. XviD, x264 and many more in your favourite encoding application. Compression types supported include DivX, XviD, x264, h.264 and many more in AVI, MKV, OGM, MP4 files. Video file types supported include 3GPP, AVI, MKV, OGM, MP4, MPG, MPEG, VOB, DAT, FLV, PS, TS, NUV. Audio file types supported include AC3, DTS, AAC, APE, FLAC, TTA, WV, OGG, Vorbis, MO3, IT, XM, S3M, MTM, MOD, UMX. Please Note: Formats such as iTunes, RealMedia and some heavily protected DVD's may require a specific player.
Download Free Trial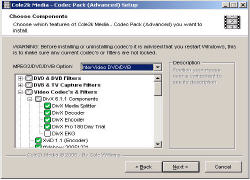 The Cole2k Media Advanced Codec Pack features a collection of codecs and filters for encoding/decoding a large variety of video/audio formats.
Support for formats includes DivX 6, DivX Media, XviD, 3ivx, MP4, h.264, x264, AVC, Nero Digital, MPEG-2, AC3, DTS, AAC, APE, FLAC, MPC, OFR, TTA, OGG, Vorbis, WavPack, MP3, and ATRAC3. Windows MCE (Media Center Edition) is fully supported.
Download Free Trial
Related MP3 codec & player Recommend and Download:

AVIcodec - A free multimedia file analyser for Windows. This AVI Codec provides links to online resources to find required codecs, and also displays a list of all codecs (with version) that are installed on your system. Download Now
AlbumPlayer - Organise full albums and play them with the AlbumPlayer by just selecting the cover. Plays MP3, WMA, OGG Vorbis, FLAC, WavPack, MusePack, OptimFROG and APE. ASIO support. Download Now
CinePlayer MP3 Player Pack for Windows XP - Create your own MP3 library by instantly adding high-quality MP3 encoding (ripping) to your Windows Media Player. It is a low-cost way to enable the version of Windows Media Player included with Windows XP to create MP3s.
Download Now
GOM Player - A Multimedia player that can play most of the differently encoded video formats that include AVI DAT MPEG DivX XviD TS etc.) with GOM Player's own built-in codec system. It supports most popular codecs (AVI, DAT, MPEG, DivX plus many more) with its own embedded codec system. Download Now
BS.Player - A free media movie player, is a product for the world multi media market and is therefore equipped with advanced subtitle options which enable the users to watch video content with subtitles from many popular subtitle formats.
Download Now
Gold Media Player - A clean and easy-to-use all-in-one player. Universal Media Player supports most popular media files (AVI, 3gp, ASF, FLV, Matroska, MOV QuickTime, MP4, NUT, Ogg, OGM, RealMedia, DivX plus many more).
Download Now