MP4 Players & MPEG4 Players

MP4 Player is a multimedia container format player standard specified as a part of MPEG-4. MP4 Player is most commonly used to store digital audio and digital video streams, especially those defined by MPEG, but can also be used to store other data such as subtitles and still images. Like most modern container formats players , MP4 Player allows streaming over the Internet. The official filename extension for MP4 Player files is .mp4, thus the container format is often referred to simply as MP4.
Here are the QWEAS selected MP4 players that enable you play and watch movies and vedio files on your mobile.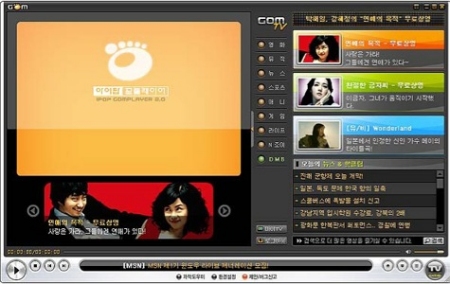 GOM Media Player is a very cool looking multimedia player that also has popular video and audio codecs built-in. GOM Player supports file formats such as AVI, DAT, MPEG, DivX, XviD, WMV, ASF. Users don't have to install codecs separately. GOM Player is capable of playing incomplete or damaged AVI files by skipping the damaged frames.
It can also play locked or partially downloaded files. Its other features include drag-and-drop support, HTTP streaming, editable skins, subtitling, overlay mixer, key remapping, enhanced filter rendering, real-time index rebuilding for AVI files and unicode support among others. GOM Media Player Download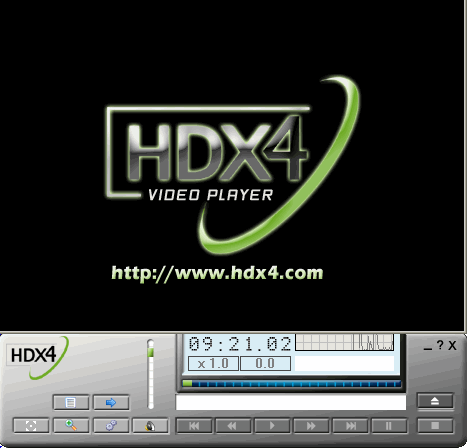 HDX4 Player consists of the powerful HDX4 decoder and a video player, HDX4 Player not only playback MPEG4 videos but also play other container formats like MP4/AVI/3GP/MKV(stands for Matroska), as well as audio tracks encoded in MPEG-1 Layer 2, Ogg, AAC or AMR. HDX4 Player is also compatible with Nero Digital, DivX and XviD.
Powerful HDX4 decoder, Legible and simple user interface, don't need know more. When the software has been setup, you can use it instantly. Replaceable skins, high quality TV screen. HDX4 Player Download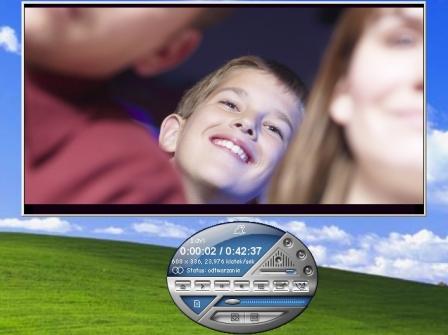 Koala Player XP is an easy to use video player. It is has many useful features one of the most important feature of this player is playing movies with shaped and antialiased subtitles. Another important feature of this player is subtitle auto-align option. You never need to set subtitle line count option manually. It also has Preferences window with many useful options for player behavior.
Koala Player XP is designed for playing films stored in .avi, .mpg, .mpeg, .mov, .asf, .wmv, .dat movie formats and .mp3, .wav, .ogg i .ac3 sound formats. Koala Player XP is windows application developed to offer you fast and high quality playback of movie files with subtitles. Koala Player XP Download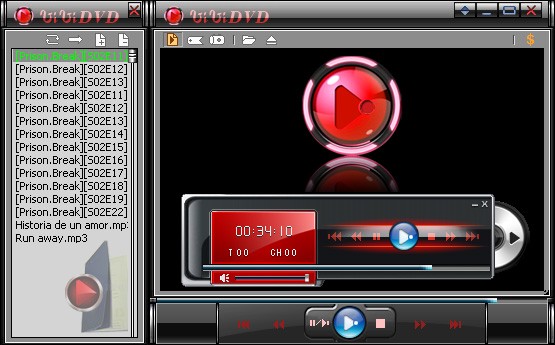 ViVi DVD Player is an easy to use and powerful - DVD player that combines the great picture and sound with full featured DVD navigation that includes: DVD playback with full operating controls.
ViVi DVD Player supports most popular video and audio formats including IFO, DAT, AVI, VOB, WAV, MPEG, WMA, WMV, ASF, RMVB and DivX, and it also provides you more options to specify, such as image ratio, snapshots, audio channel etc. ViVi DVD Player will play different region coded movies from anywhere in the world, and will play all zone pal and ntsc dvd discs, even your DVD device did not support the DVD disc region. ViVi DVD Player Download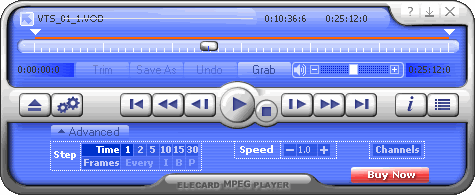 Elecard MPEG Player is DirectShow compatible software providing high resolution, full quality decoding of MPEG1, MPEG2, MPEG4 SP/ASP, H.264/AVC*, 3GP. With its decoder optimized for the most efficient CPU usage, Elecard MPEG Player is a great choice for those who strive for high performance and robustness using low power hardware. Reliable support of a number of common multimedia formats such as AVI, WAV, MP3, MOV, and others greatly benefits all Elecard MPEG Player consumers by bringing all the richness and excitement of HD DVD into their homes.
DXVA support in the Elecard MPEG2 Video Decoder significantly decreases CPU usage and provides substantial performance gains. Elecard MPEG Player Download
More MP4 Players and MPEG4 Players Recommend and Download:

VH Player - A free player supports avi, asf, flv, mov, mp4, mpeg, vob, dv, FLAC, m4v, mp2, mp3, wav, etc. Download Now
DSPlayer - The successor to the popular PowerDivX NextGen multimedia player. Download Now
MPlayer - A movie player plays most MPEG, VOB, AVI, Ogg/OGM, VIVO, ASF, WMA, WMV, MP4, Matroska... Download Now
Sigma Player - Multimedia player for any mp3, wav, avi,DVD (vob), midi,mid, mpge and mpg files. Download Now
Ofilter Player - Amultimedia player can play kinds of audio and video formats such as mp3, wav, midi, avi, VCD, mpeg, etc. Download Now
Free mp4 Player - A free and easy-to-use mp4 player that allows you to see or play mp4 video file on your PC. Download Now