TurboFTP - Screenshots
User Guide and FAQ - More Details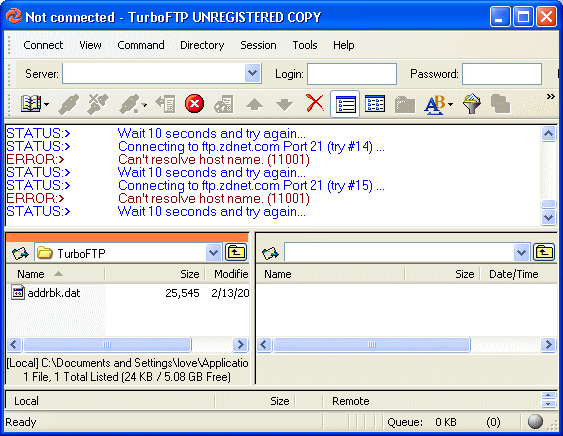 TurboFTP's main interface is vertically divided into three parts, as illustrated below. The upper one is the Log Window, which displays dialog between TurboFTP and FTP server, as well as necessary indications of current status.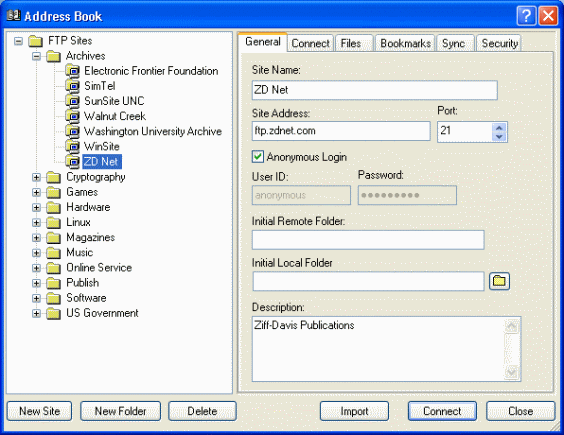 Using Address Bar, you can save the selected site profile to Address Book by using button.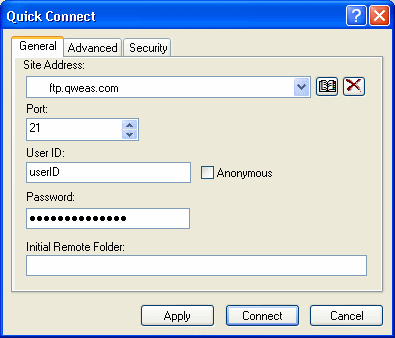 Click the Quick Connect button on the Toolbar or use menu [Connect | Quick Connect] to bring up the Quick Connect dialog box.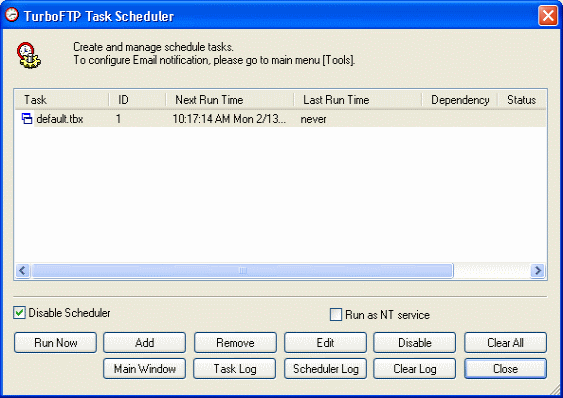 The Task Scheduler allows you to run two types of schedule task -- queue session task and directory synchronization task -- either once or repeatedly.

User Guide and FAQ - More Details