Privacy Inspector 1.8 - Screenshots
User Guide and FAQ - More Details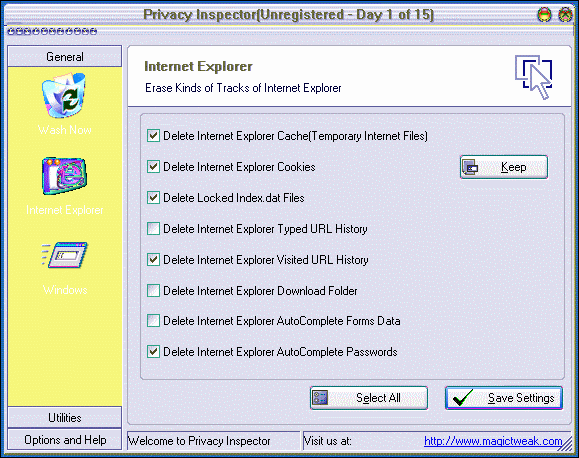 This is the main interface of Privacy Inspector. This window shows the simple and useful cleaning options of Internet Explorer.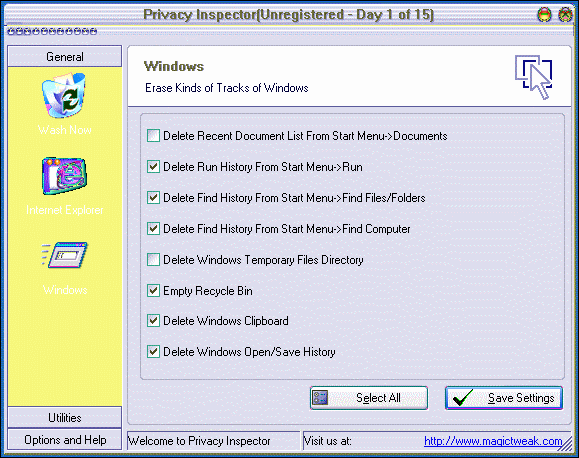 This is the Windows system cleaning window. In this window, a user can choose which tracks to clean and which to save.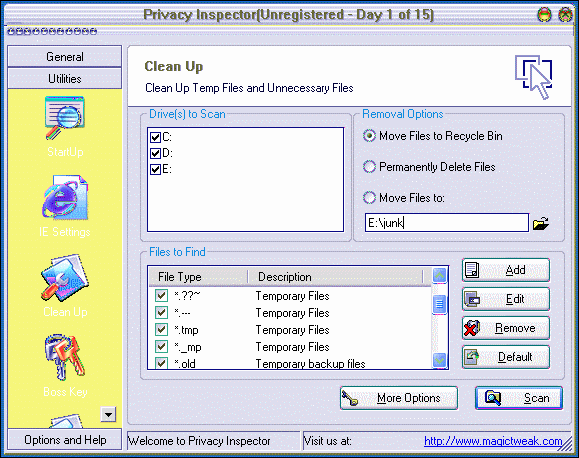 This screenshots shows the temp files and unnecessary files option. Choose what Drives and file types to be cleaned with your pleasure.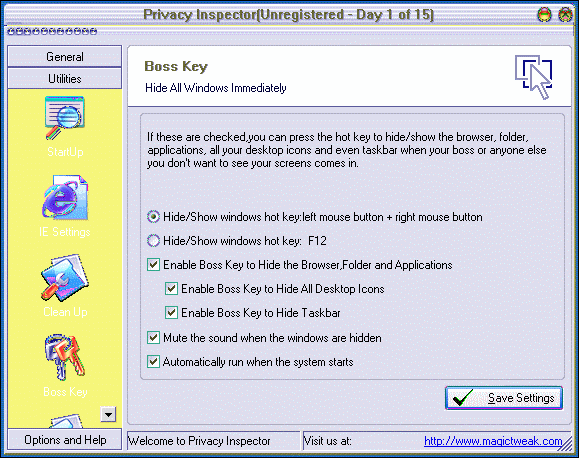 Privacy Inspector has a speical function named Boss Key. This window shows the using of Boss Key.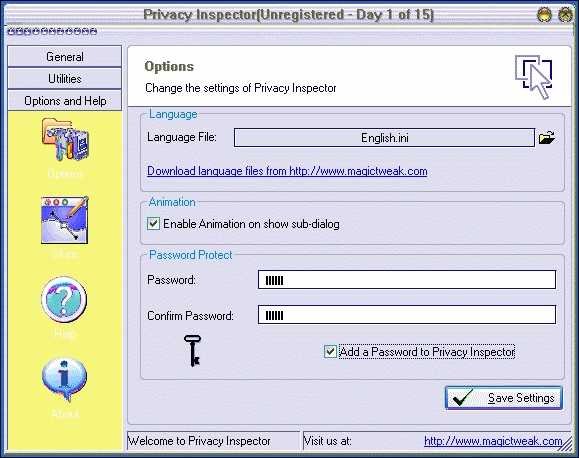 This is the option window of Privacy Inspector. From this window, a user can choose language file, set password and so on.

User Guide and FAQ - More Details