PrivacyBuddy 1.0 - Screenshots
User Guide and FAQ - More Details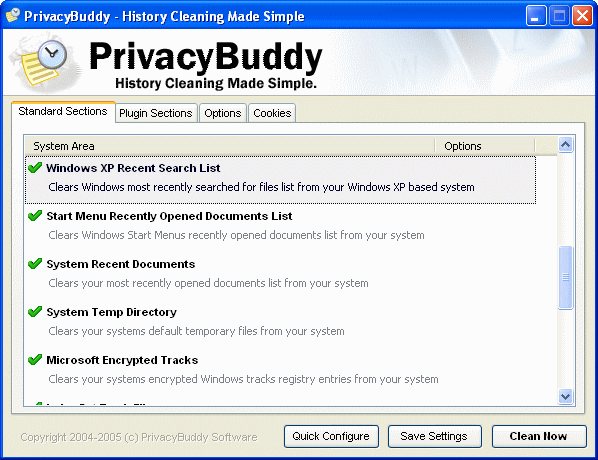 With PrivacyBuddy, you can easily clean your system privacy, which include recent serach list, Internet

history, cookie, dialog list etc.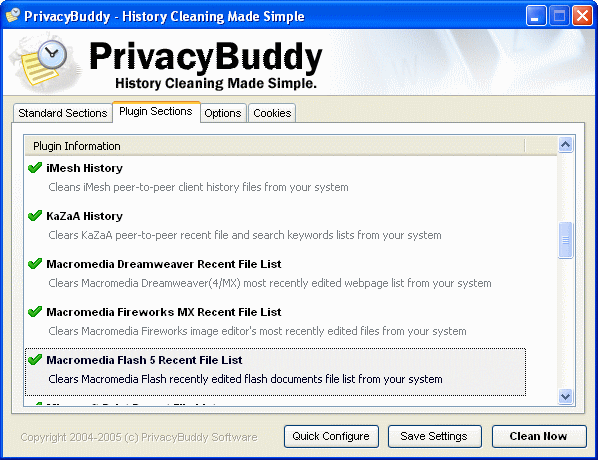 Plugin sections of PrivacyBuddy's cleaning, you can search most of the plug-in of your system and

erase them.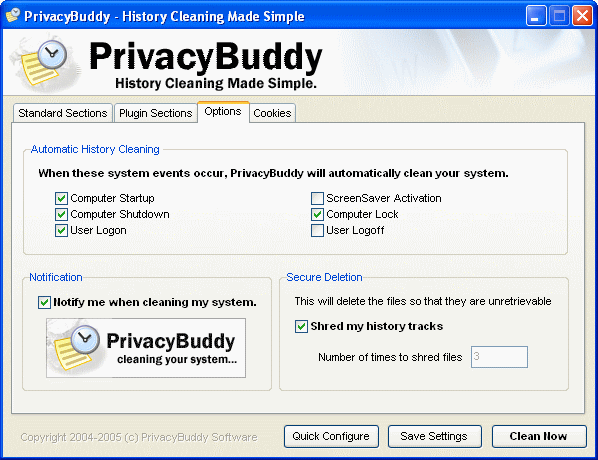 Options Interface of PrivacyBuddy, set up automatic cleaning, notification and secure deletion here.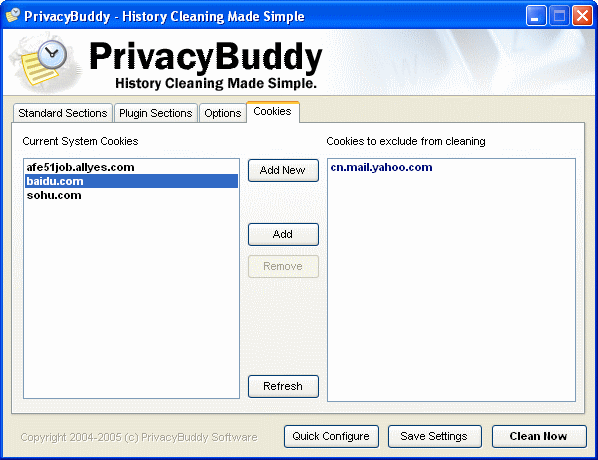 Add website of which the cookies you don't want to accept and clean them

User Guide and FAQ - More Details