User Guide and FAQ - More Details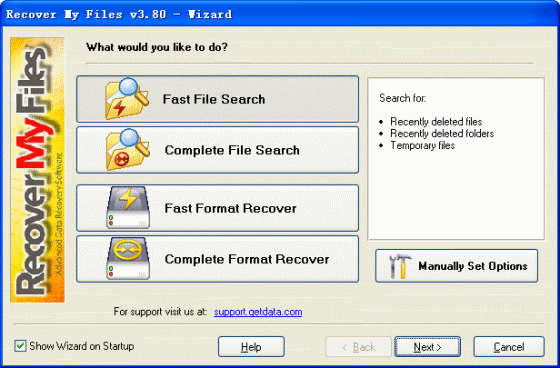 Four options for you to choose: Fast File Search, Complete File Search, Fast Format Recover, Complete Format Recover.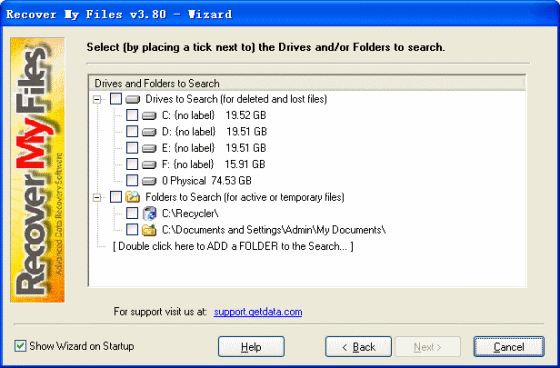 Select the drives or folders you wish to search.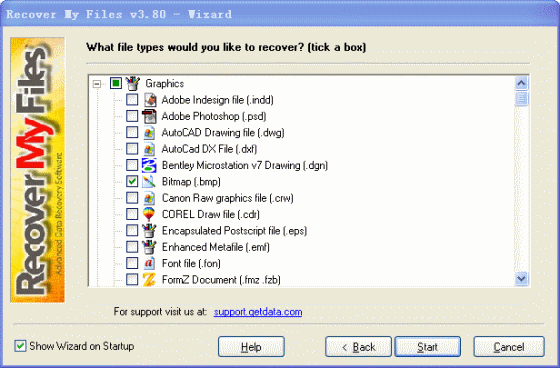 Select files that you want to recover.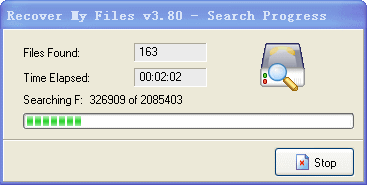 It is possible to preview the search results whilst the search is in progress. Move the progress box out of the way and access the search results screen behind it.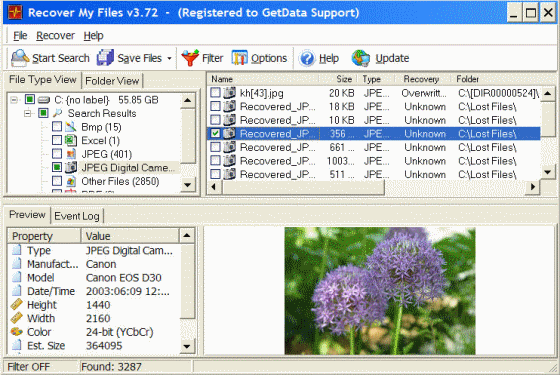 The results screen consists of four windows: File Type and Folder View window, File Details Window, File Properties Windows, Preview Window.



User Guide and FAQ - More Details