Convert Excel To CSV 29.12.28
The software allows you to convert Excel to CSV (comma-separated value) format.
Version:
29.12.28
Date Added:
Aug 25, 2010
File Size:
1.35MB
Downloads:
16
License:
Shareware , $28.95 to buy
System:
Windows 2000/98/Server/Vista/XP/7 x32/7 x64/O...
Limitations:
Publisher:
Excel-Tool , More products
Requirements:
Microsoft Excel 97/2000/XP/2003/2007 or higher.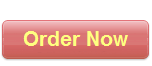 Price: US$28.95




File size: 1.35MB



See rating details