EZ-Forms-NVRE 5.50.ec
Nevada Real Estate Forms, FormFiller, Printer, Viewer, Approved forms.
Version:
5.50.ec
Date Added:
Jan 4, 2005
File Size:
13.91MB
Downloads:
98
License:
Shareware , $79 to buy
System:
Windows 98/2000/XP/Other
Limitations:
Publisher:
the EZ-Forms Company (EZX Corp ... , More products
Requirements:
Windows 98, ME min. 32MB ram. Windows NT4, 2000, XP min 64MB RAM.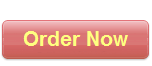 Price: US$79.00




File size: 13.91MB



See rating details