Free Download harry potter Software
Win Other/98/XP/2000
Harry Potter Screensaver and Wallpaper. Harry Potter and the Sorcerer's Stone by J. K. Rowling. The amazing popularity of Harry Potter and the Sorcerer's Stone means that now even Muggles know about the Leaky Cauldron, Diagon Alley, and Hogwarts School of Witchcraft and Wizardry. Whether or not you've read about Harry, this screen saver brings his world to life. This screensaver brings brillant of pictures of all the characters.
Download Freeware
( 3.49 MB )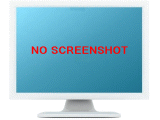 Windows 95/98/ME/NT/2000/XP/2003
Win Other/98/2000/XP/Server
Harry The Hamster 3 is an interesting skill game for free. Harry is enjoying a trundle in his hamster ball, but the evil cat has him trapped and gets his nasty servants to attack. The goal for you is to get Harry safely. In this game, you can use arrow keys to control the movement of Harry and press spacebar to jump on the baddies' heads to splat them. Then get the code to open the lock and get to the next level...
Download Freeware
( 3.22 MB )
---
Win Other/98/XP/2000
With the problems of SPAM, most ISPs now block SMTP relay, that is, the ability to send email from anywhere back through your server to wherever you want. SMTP Spotter solves that by finding a local valid SMTP server that will allow you to send mail
Download Free Trial
( 2.15 MB )
Win 98/Other/XP/2000/Server/Vista
Born in Cleveland, Ohio on June 30, 1971 Monica Gregg Brokaw began modelling at age twelve when she began to do commercials She soon began to act in TV shows and her first role was in the English version of the Peruvian TV show Nubeluz
Download Freeware
( 0.07 MB )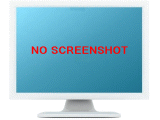 Windows 98/ME/2000/XP
Is an exciting crazy golf game, utilizing our custom Ray Casting engine to bring you a convincing and fun 3D playing environment.