Spyware Detector 15.8 - Screenshots
User Guide and FAQ - More Details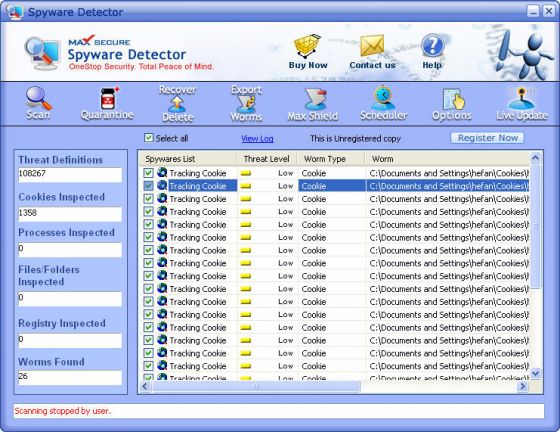 Screenshot of Scan - Spyware Detector scans your system and looks for traces of known spyware components.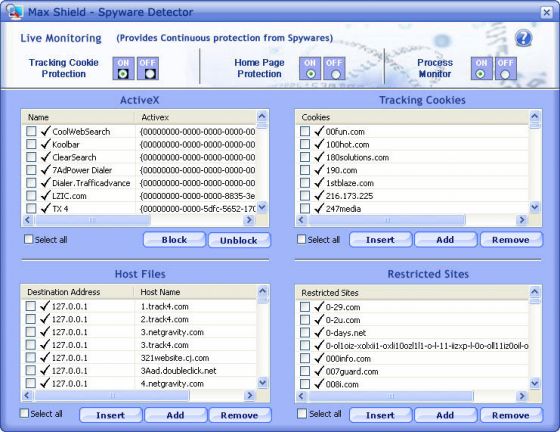 Screenshot of Max Shield - Live Monitoring (Tracking Cookie protection, Home page Protection, Process Monitor), Block Activex, Tracking Cookies, Host Files, Restricted Sites.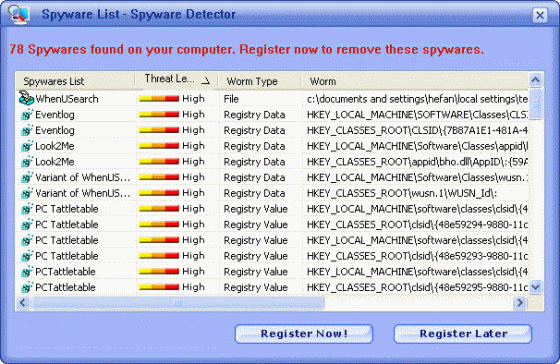 Screenshot of the result of Spyware Detector.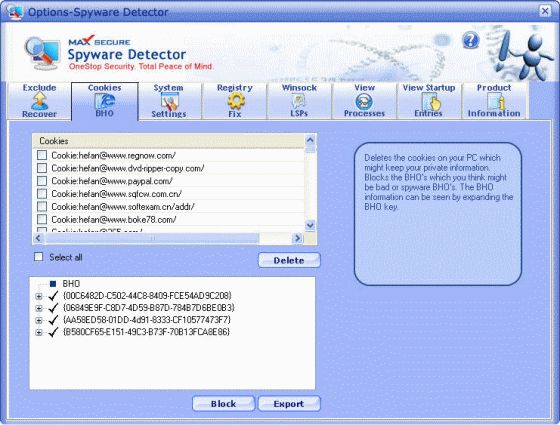 Screenshot of options of Spyware Detector.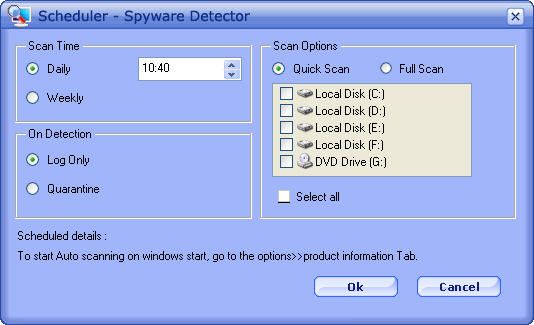 Screenshot of Scheduler - You can select the schedule in two modes: Log Only, Quarantine.

User Guide and FAQ - More Details