Alien Sky 1.8.5 - Screenshots
User Guide and FAQ - More Details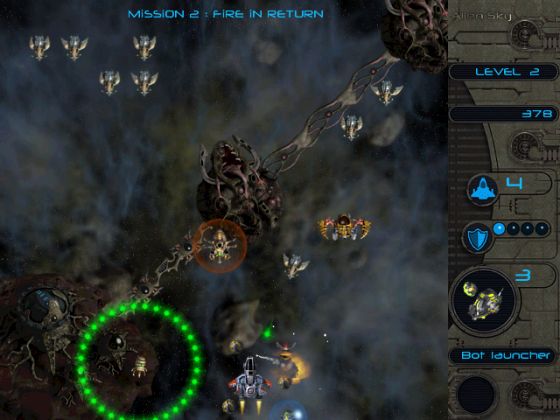 This software supports various alien ship types differing from each other by appearance, behavior and weaponry.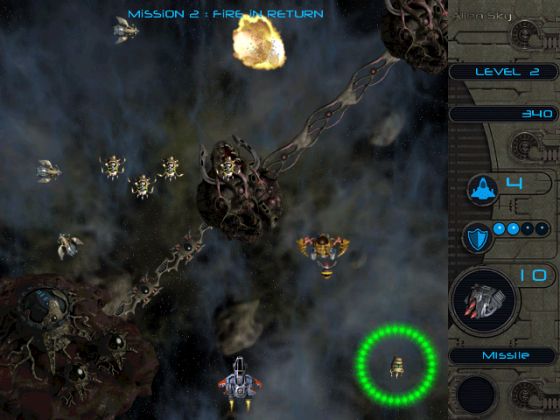 Enemies build barriers, ram you with plasma bolts, intercept your power-ups, lay time-charges, work in formations - do everything to make you develop unique tactics for each level.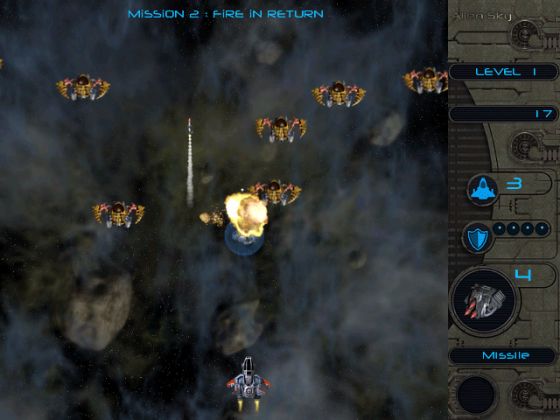 There are 10 powerful extra-weapons ranging from Homing Missiles to Nuke.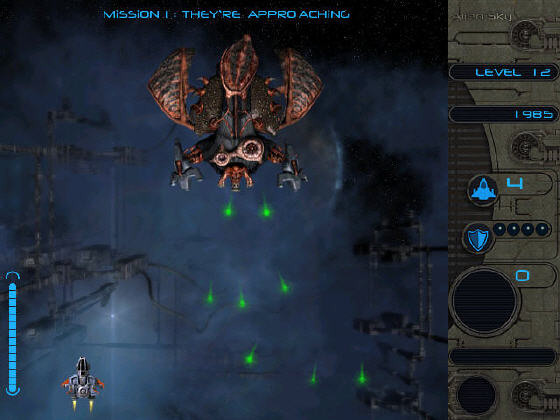 Player ship easily controlled by keyboard, mouse or joystick.

User Guide and FAQ - More Details