It'sMe 2.05 - Screenshots
User Guide and FAQ - More Details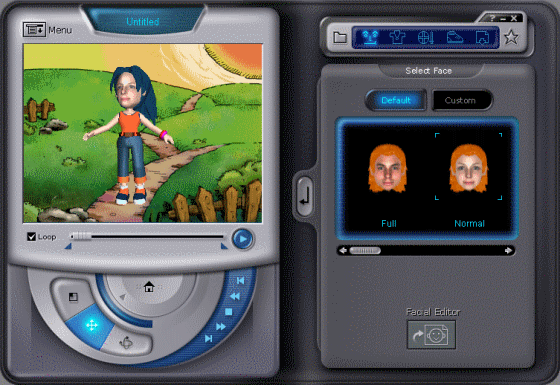 This is main window of It'sMe. It allows you to select a face to create 3D animation.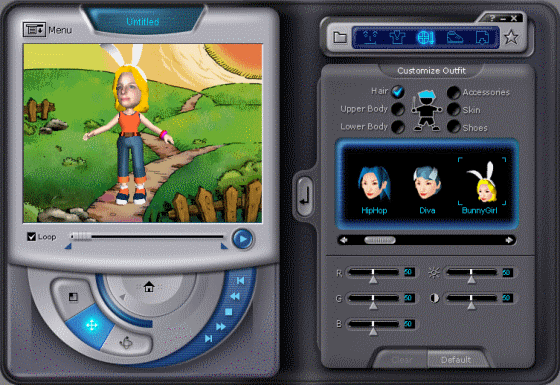 It'sMe selectively customizes six different regions of your outfit by choosing from various items found in your wardrobe and setting them to your desired color. The six regions include: Hairstyle, Upper Body, Lower Body, Shoes, Accessories and SkinTone.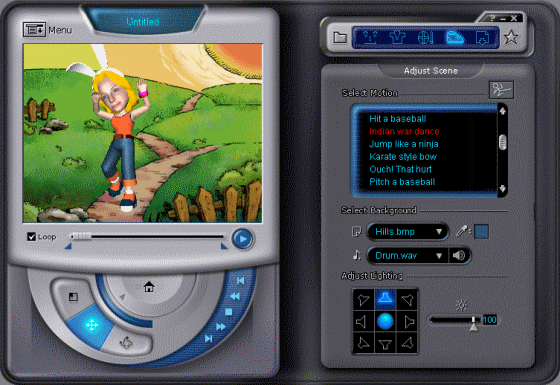 It'sMe supports background images and musics to select.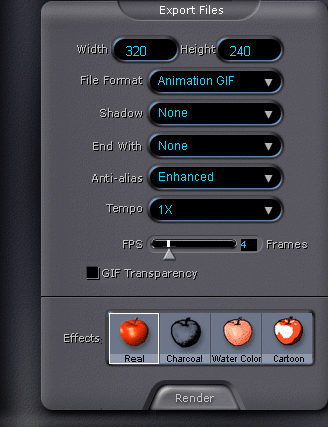 All popular graphical file formats supported including: .avi movie files; Animated .gif files; .bmp & .jpg sequence files; single frame .bmp , .jpg and .gif format files.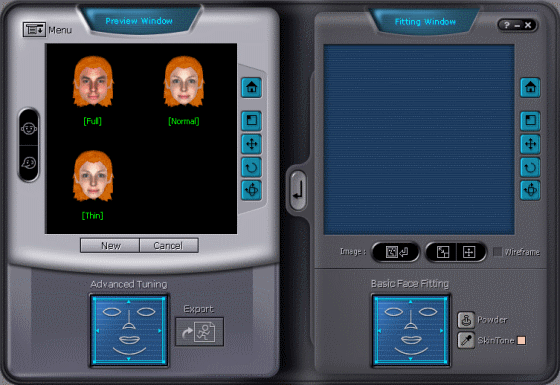 It'sMe supports you to create astonishing personalized and fully animated 3D characters of yourself, your friends, or anyone from just a single photograph.

User Guide and FAQ - More Details