Smart Pix Manager 8.05 - Screenshots
User Guide and FAQ - More Details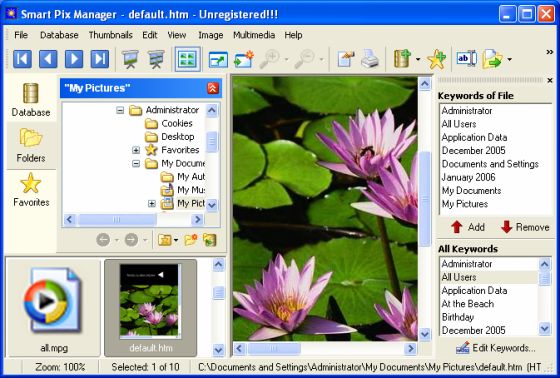 With this program you can quickly search files in your multimedia collection by keywords, descriptions or content.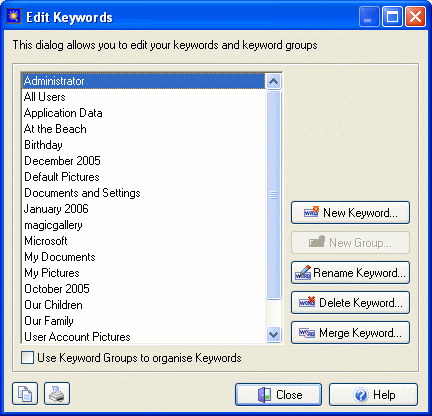 This window allows you add keywords, rename keyword, delete keyword or merge keyword.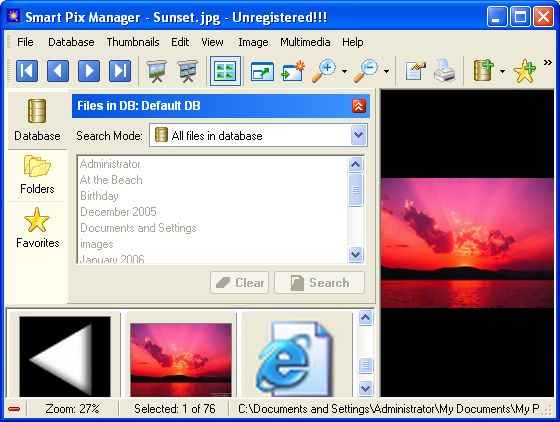 Smart Pix Manager builds a database of your multimedia collection and allows you to rapidly search and categorize files through the use of keywords, description and file content.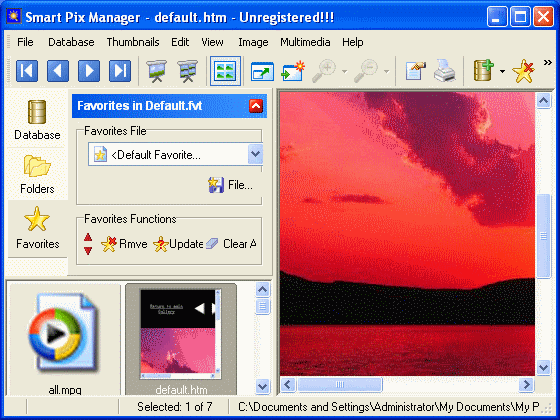 This software allows you to add files which you want to return to your favorites.

User Guide and FAQ - More Details